Seiko 6139-6009…
I recently bought a number of these models in various states of disrepair, the most interesting of the bunch being this one, a 6139-6009 from 1970…
(Click pictures to enlarge)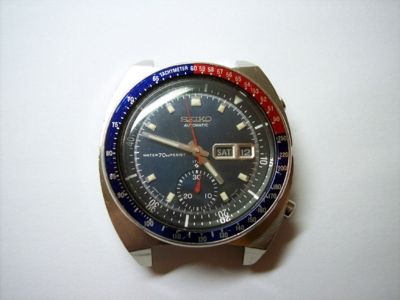 Known as the "Pepsi Chrono" because of the blue and red bezel insert, this particular watch is one of the earliest models which has a number of subtle differences that were phased out in later versions. When looking at the case you will notice a small section has been cut out to allow easier access to the crown, the dial has 'Water70MResist' written on it, and the centre second hand is the thin, two piece version only seen on early 6139 models.
While the blue dialled version is popular, there is also a gold dialled version which is even more popular. It is also claimed to be the first automatic chronograph worn in space as Col. William Pogue wore one on the Skylab 4 missions in 1973. (More information can be found here).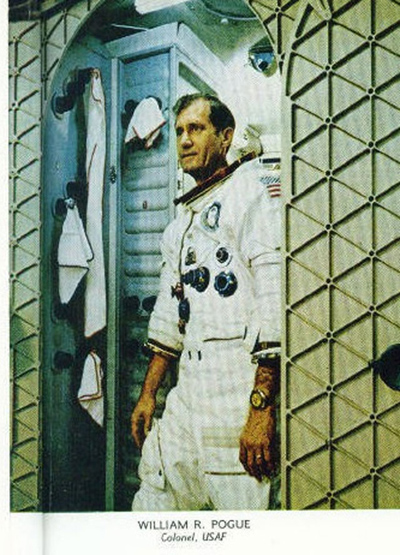 Although the 6139 arrived in non-running condition and missing it's crown and stem, it had a lot of things in its favour. The dial and hands were in very good condition, still with clean original lume and the inner bezel had no fade at all.
A missing stem and crown is a very common problem with these watches and if the operation of the rotating inner bezel is to be maintained, exactly the right parts need to be sourced. I wrote about how inner bezels work in a previous post, click here if you missed it.
The movement just needed a service to bring it back to life, so with a new stem, crown, inner gear and spring all located, all that was left to do was fit a new crystal to finish the job…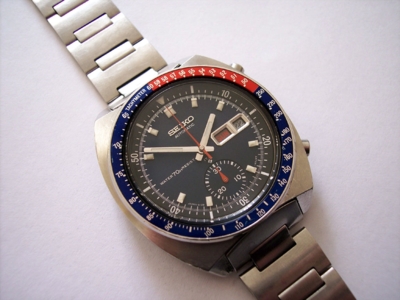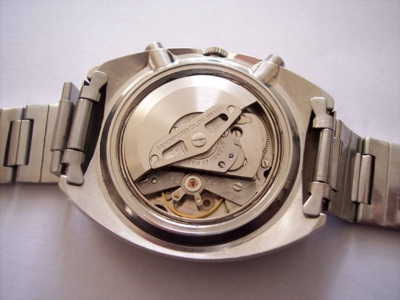 (Notice also that the bracelet is the same width all the way from the watch head to the clasp. On later models, it flared where it joined the case. All subtle details, but important if you are interested in originality).
Finally, here is an advert for this watch claiming it as the "All Man Man's Watch". I'm not sure such cheesy advertising would make the billboards today, but it's a great line…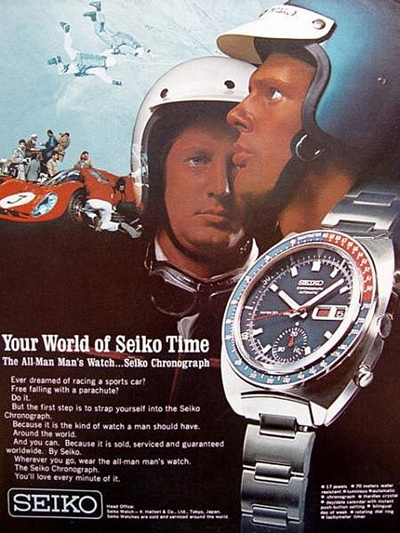 Rich.