Seiko 6138-3002…
This 6138-3002 came my way, undoubtedly one of Seiko's most popular vintage chronographs…
(Click pictures to enlarge)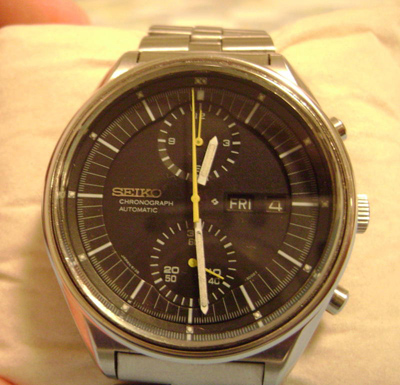 When talking about this watch, Seiko enthusiasts will often refer to all models as the '6138-3002' but like many other Seiko models, several case numbers were used for the same watch. You'll find this watch with the case numbers -3000, -3002, -3003, -3005 and -3009, but while there are two subtly different case styles, the basic dimensions are the same.
Why the different model numbers? Well, I'm not sure if it has ever been confirmed by Seiko, but the last digit in the case number (xxxx-xxxX) is thought to denote the region where the watch was to be sold, '0' being Japan, '9' being North America and the numbers '1' to '8' being other parts of the world. This applies to all vintage Seikos regardless of the model.
Although in reasonable shape this watch did have a problem with the reset mechanism. While the hour register and centre second hands would reset to zero, the minute register would reset to a different place every time.
I have come across this problem quite a few times now and it seems to be unique to the 6138 calibre, the axle separates from the gear on the minute register wheel…

If you've ever handled a vintage Seiko chronograph you'll know that the reset action returns the hands to zero with quite a snap. This action puts quite a lot of turning force through the sub-register and centre chronograph wheels and can result in the problem you see above.
I can't say for sure that this problem only occurs on the 6138 calibre, but I've never seen the same thing happen on a 6139. Although many parts are shared between the two calibres, the minute register wheels are different (the axle is longer on the 6138 as the calibre is thicker due to the hour register mechanism)…. could they have been made to different tolerances?
Whatever the cause, the fix is relatively simple, the gear is re-staked back onto the axle. After doing this I also like to soften the reset action so the hands reset with more of a sweeping action than a snap. In addition to minimising the chance of the axle coming out again, it puts less stress on the mechanism as a whole and I think the resulting action both looks and feels better.
With the axle of the minute register wheel re-staked in place the rest of the movement just needed a routine clean and oil to bring it up to scratch.
Cosmetically the watch didn't need too much, the crystal, dial and case were all still in good condition, but the hands had been repainted, so a new set of hands put the finishing touch to the project…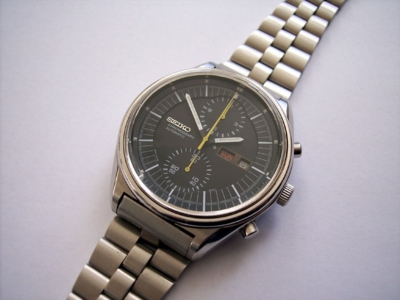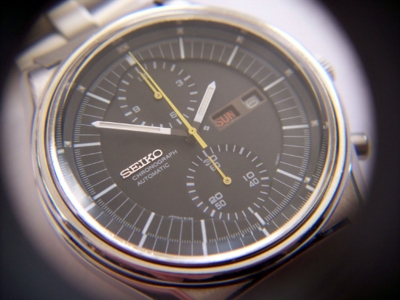 Rich.