Seiko 6138-0040 (Bullhead Chronograph)…
As you may have read in a previous post I bought these two Seiko Bullheads for restoration in a single deal…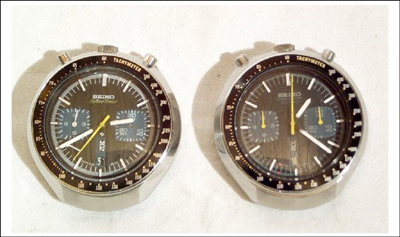 It won't come as a major surprise but these watches are called 'Bullhead Chronographs' because with the crown and pushers on the top of the watch rather than the side it makes them look like, well… like a bull's head! The Bullhead design first appeared in the 1960's, but it really took hold in the1970's with some of the major manufacturers getting in on the act, Omega being one of them…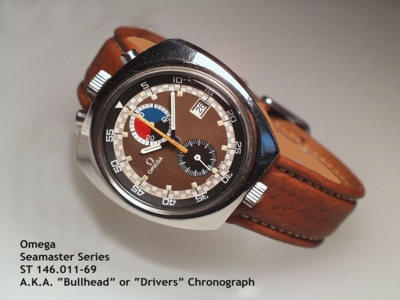 It's safe to say that the watch designers had some real fun with the Bullhead. Here are a few others that make the design of the Seiko look tame in comparison…. well, it was the 1970's after all.
Sorna had quite a few Bullheads in their line up, this Jacky Ickx Easy Rider World Time model being a hard one to miss…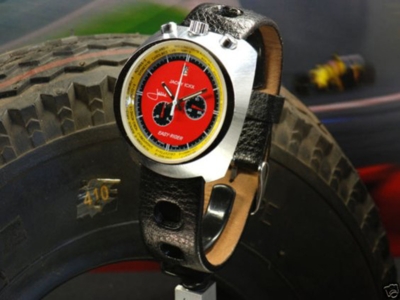 A similar Jacky Ickx model was also available in gold… 'bling, bling'…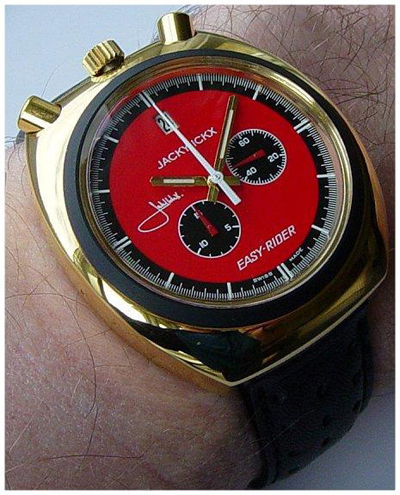 At a huge 60mm wide this Desotos model really separated the men from the boys…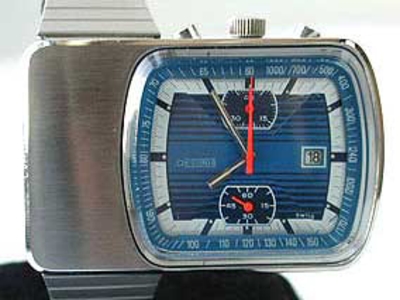 … and finally, though not quite as 'out there' as some, this Tissot Sideral stood out from the crowd by combining yachting, football and slide-rule scales on the dial and then wrapping it all up in a unique fibreglass case, complete with rotating bezel and built in leather strap.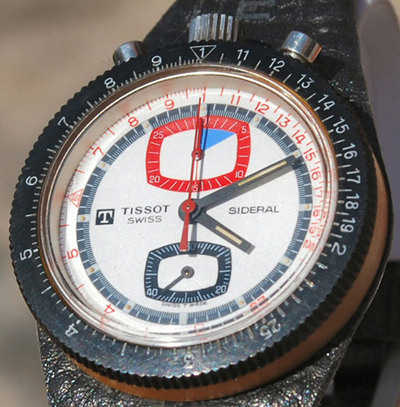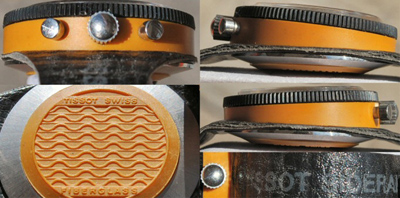 Getting back to my own watches, having covered the major points of the restoration in part one of this post (here if you missed it), there isn't much to tell this time.
With the second of the two watches I was having some trouble with the reset mechanism, but everything turned out well in the end. So, after a thorough cleaning and a new set of hands, here is the result…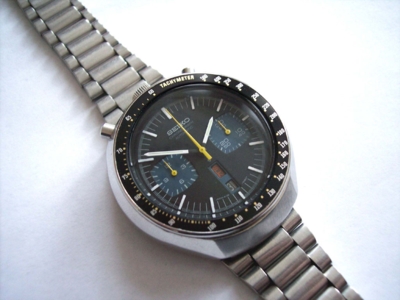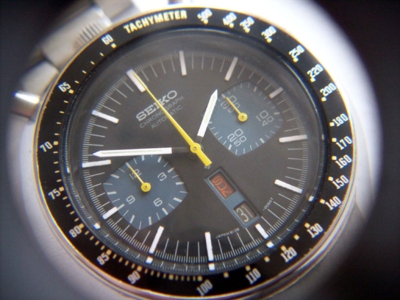 If you want to see more Bullheads from the past check out this great post on the blog The Watchismo Times.
Rich.