Seiko 7016-5001…
I could see that this cal. 7016 or "2 in 1" chronograph was cosmetically a little tired, but certainly worth spending some time on…
(Click pictures to enlarge)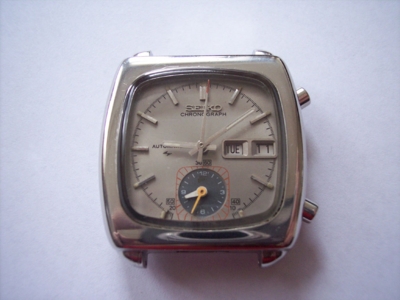 A closer look at the dial revealed a pretty mixed scene. Although all intact in terms of dial print, and with no signs of aging, the dial and hands were scruffy and the lume was pretty tired. The stain under the '12' on the subdial was also cause for concern…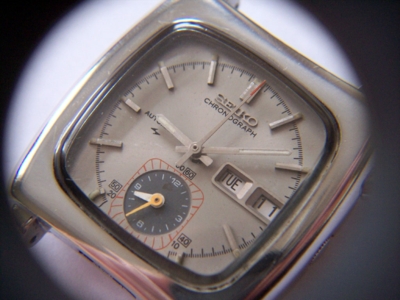 The watch had apparently been serviced before I bought it, but when it arrived it wouldn't run. Serviced?… Well I'm not sure that's the right word. It certainly hadn't been cleaned, and there was enough oil on the pivots for twenty watches, so I had little alternative than to strip the movement down and start over. (I wrote an in-depth description of the cal. 7016A at the same time, read it here).
The reason it wouldn't run was thankfully quite straight forward, a worn pawl lever meaning that it wouldn't wind. Re-shaping the tines solved the problem.
Regarding the cosmetic issues, cleaning of the dial, markers and hands along with a relume brought the watch back up to spec. The stain on the subdial looked just like coffee… but no, I didn't taste it!
Here's the watch all cleaned up…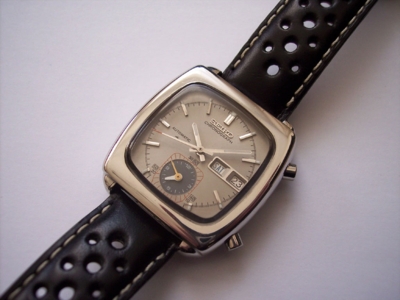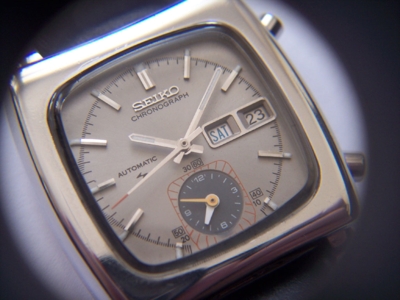 Rich.