Poljot 'Strela' Chronograph (Poljot Cal. 3017)…
There haven't been many Russian watches on the blog, but this Poljot chronograph is something of a classic.
(Click pictures to enlarge)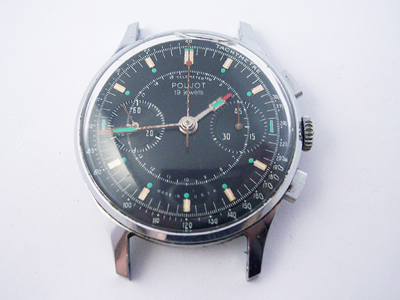 Known as the 'Strela' (which is Russian for 'Arrow') these watches were originally developed for Russian Air Force Officers and were constructed to strict military specifications. They were only available to Senior Military, Government and Party officials, and were not for sale to the general public.
They were also used by several Russian Cosmonauts in the early days of Russian space exploration, the most notable of which has to be Aleksej Leonov who was wearing a Strela during the first ever space walk on 18th March 1965.
The Strela in this post is one of the early models which is fitted with a Poljot cal. 3017 column wheel chronograph, based on the Swiss Venus cal. 150. Around 100,000 of the cal. 3017 powered Strelas were manufactured over a period of 20 years before the movement was switched to a cam lever chronograph, the Poljot cal. 3133 (based on the Valjoux cal. 7733) in 1979.
You will see these watches branded either Poljot or Sekonda and they were produced with either a black or a white dial. (Sekonda is actually a British company that was set up in 1966 to distribute Russian watches in the West).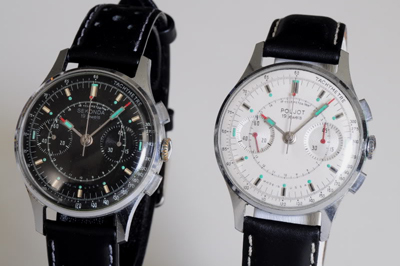 This watch arrived in a non-running condition as the result of a fall, the crystal was broken and the watch would no longer wind or run. A watch hitting the floor is never a good thing, but with this watch, like many vintage watches, it has no built in shock protection for the pivots on the balance staff.  Being the thinnest pivots in the watch, a heavy impact can easily snap off one (or both) of the staff pivots resulting in a much more complicated repair.
However, that wasn't the case this time as the only parts damaged, apart from the crystal, were a screw securing one of the case clamps (the broken head and clamp had fallen into the movement stopping the watch), and the setting lever spring on the dial side.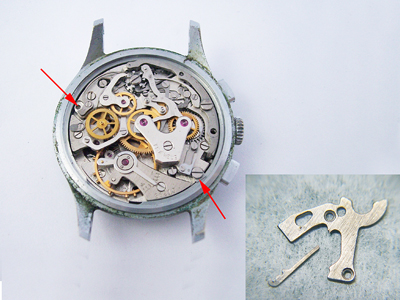 After sourcing replacement parts, the rest of the movement was serviced, the case cleaned, and a new crystal fitted. The last thing to do was to remove the corrosion from the hands (you may have noticed in the first picture that the hands had corroded – not surprising really as this watch has no gaskets.)
It wasn't possible to fully restore them as the corrosion had eaten right through the chrome plating, but they are much improved.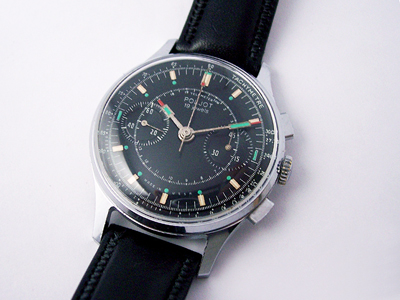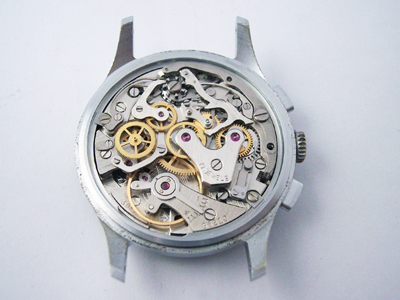 Rich.
** Many thanks to Jeroen Regouw for letting me feature his watch on the blog. **