Tissot Seastar Chronograph (Lemania Cal. 1277)…
Another vintage Tissot chronograph, this time a Seastar model from the late 1960's.
(Click pictures to enlarge)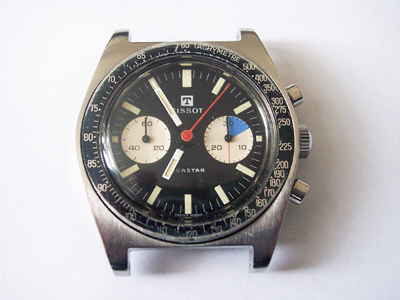 This watch arrived in running condition, but had problems with the chronograph mechanism. It would stop as soon as the minute register started to advance, suggesting a problem with the depthing of the wheels in the chronograph mechanism.
The movement in this watch is quite interesting as it is one of the rarer Lemania calibres, the cal. 1277.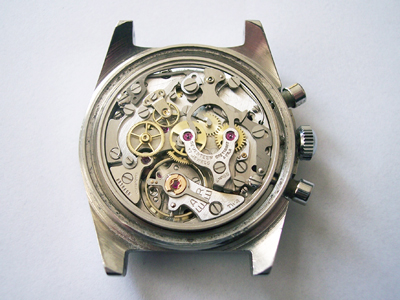 What makes it interesting is that it was only produced in 1969 and was used almost exclusively in a handful of Tissot chronograph models from that year. After 1969, the cal. 1277 was modified slightly and renamed as the Tissot cal. 872.
My initial suspicions about the chronograph problem proved to be unfounded as disassembling the watch revealed that it had been seriously over-oiled in the past.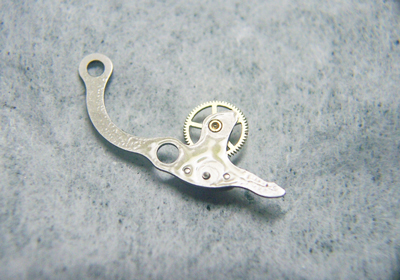 This had obviously been done many years ago as the oil had thickened to a paste and the problem with the minute register was immediately apparent. The chronograph heart was literally stuck to the underside of the bridge with old oil.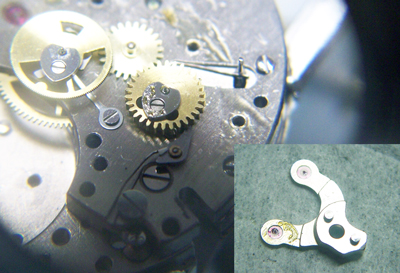 After a thorough cleaning the movement was back up and running again and after polishing the crystal and cleaning the case, here is the result.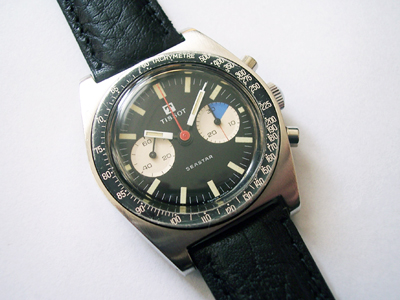 Though the pictures don't really show it, at 36mm wide (including crown), this watch is quite small for a chronograph. Here is a picture of it with a couple of its stablemates from the same era to give you an idea of its size.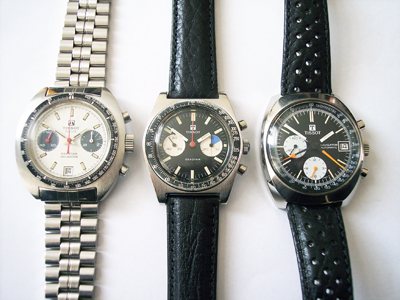 Rich.
** Many thanks to Anders Wengman for letting me feature his watch on the blog. **