Wittnauer Chrono-Date (Valjoux Cal. 7734)…
As regular readers will know, I don't mind taking a gamble on a 'blurry' eBay item now and then. I took a chance this time on a Wittnauer Professional Chrono-Date from the 1970's.
(Click pictures to enlarge)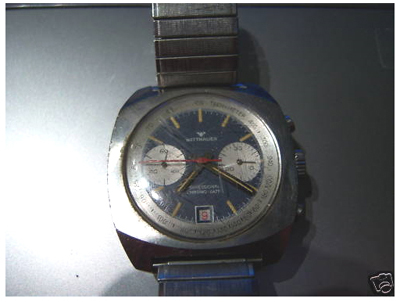 In the eBay listing the seller's description was worded 'economically' to say the least, here it is in its entirety: "Does not run but the movement looks great." The second picture wasn't much better than the first but I still thought it was worth the risk.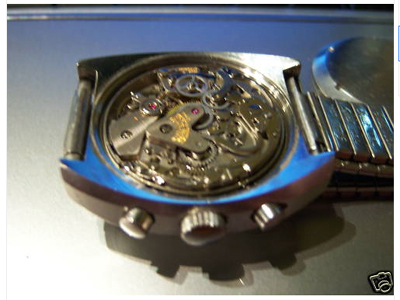 Albert Wittnauer created the Wittnauer brand in 1880 after spotting a gap in market for an affordable Swiss watch designed specifically for US buyers. The watches were designed and produced in Geneve, and as he was already working for a watch importer, getting his watches into the US was no problem. Priced lower than Swiss competitors at that time, the brand was an instant success.
The popularity of the brand continued to grow over the following decades and when Wittnauer timepieces were fitted to the aeroplanes using during World War I it began a strong link with aviation, their timepieces being used in later historic flights such as Amelia Earhart's solo crossing of the Atlantic in 1932, and Howard Hughes' coast to coast speed crossing of the US in 1937.
In terms of notable wristwatches, Wittnauer released the world's first waterproof, shockproof, anti-magnetic wristwatch, the "All-Proof", in 1918…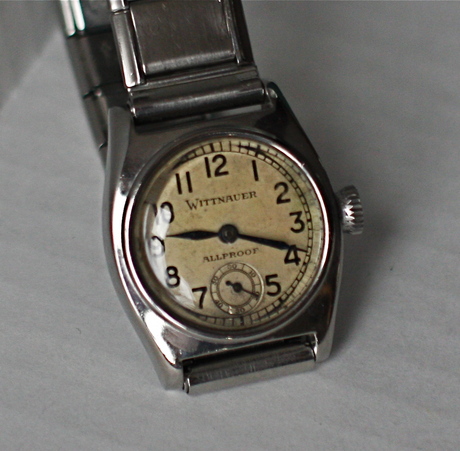 … and the first Swiss made electric watch available in the US, and still a candidate for the watch with the coolest hands ever, the Electro-Chron in 1957.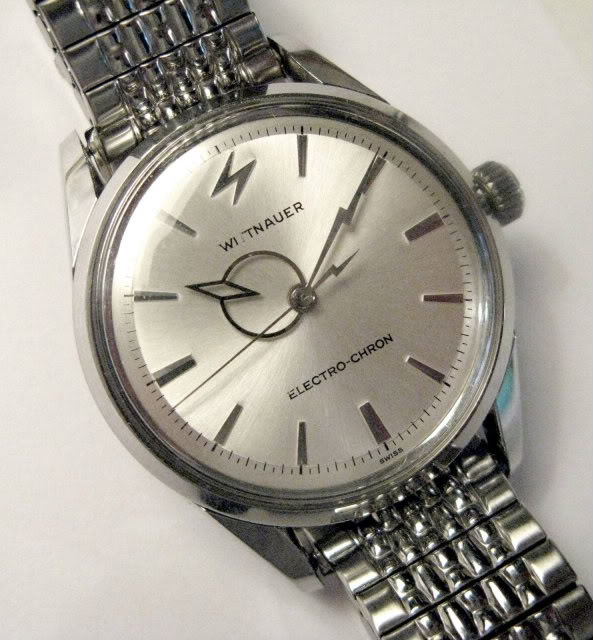 Wittnauer are still producing watches but they are now owned by Bulova who took over the company in 2001. If you would like to read more about the history of the Wittnauer brand, you can do that here.
When my watch arrived I was pleased that the risk had paid off, the case, dial and hands were in great condition and the seller had been true to his word, the movement did indeed look great.
All the watch needed was a full movement service and a thorough cleaning of the case. Here's the watch after fitting a new crystal and strap….. "Retro!"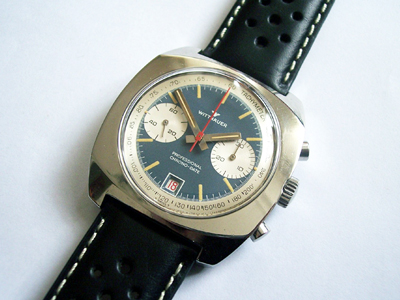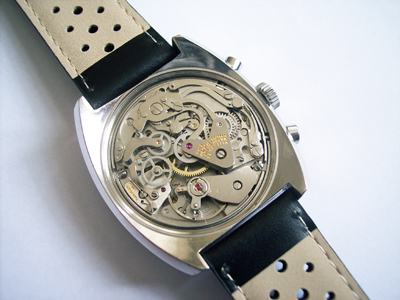 Rich.