Breitling Premier (Venus Cal. 175)…
Here's a great looking vintage Breitling that deserved some attention. These Premier chronographs are becoming quite collectible these days.
(Click pictures to enlarge)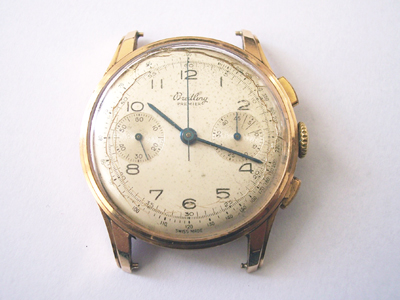 'Premier' models were introduced during the 1930's and were a long standing name in the Breitling lineup. Apart from two register chronographs, the lineup also included three register chronographs and elegant sub-second dress watches.  The name was retired in the 1960's, but was re-introduced by Breitling between 1996 and 1999 in a limited edition production run of around 5000 watches. The re-issued model was fitted with Breitling's own Cal. B40, based on an ETA Cal. 2892 with a Kelek chronograph module added.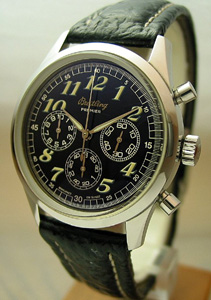 Dating the one in this post proved to be quite easy as the engraved caseback gave a heavy hint as to its age. Quite a nice prize for winning the Class "B" league, I'm sure you'll agree… I wonder what the Class "A" Champs got?. Using the serial number dated it precisely to 1946. (If you are interested in dating your own vintage Breitling, you can do so here.)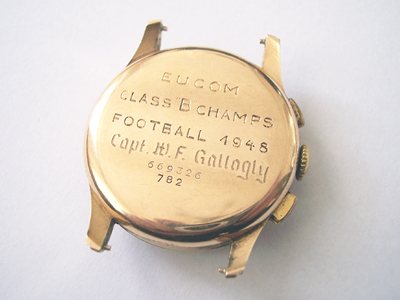 Over its production span, the Premier was fitted with a variety of chronograph calibres. Removing the caseback on this one revealed a quite tired looking, but complete Venus Cal. 175…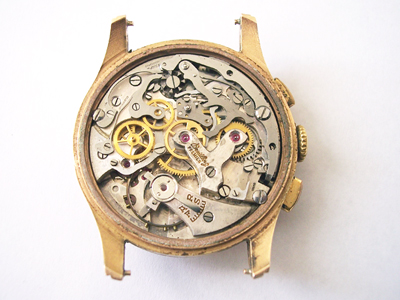 Most calibres are marked under the balance wheel with the manufacturer's trademark and calibre number, but that wasn't the case here. The dial and hands had to be removed first before the identity of the calibre was revealed.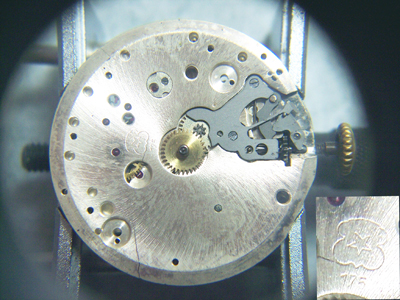 The watch wasn't running on arrival and obviously hadn't been serviced for quite some time. Just to add to the fun, the hairspring had also been damaged, which proved even more entertaining as it was a Breguet overcoil rather than a flat hairspring (I wrote about the difference between the two types in this post).  After spending some time on it with the fine tweezers, everything was back in order again and the rest of the movement just needed a regular service.
Here is the watch after a clean and light buff for the case, and fitting a new crystal…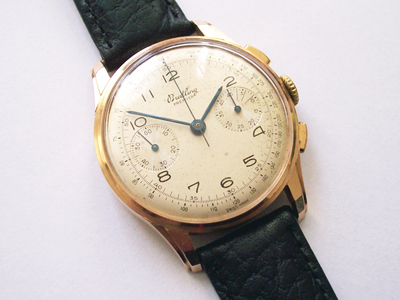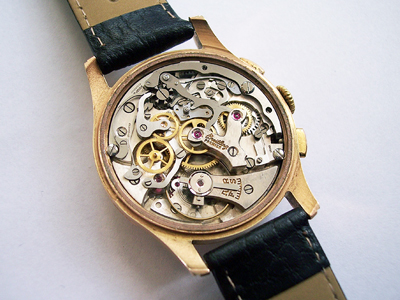 Rich.
** Many thanks to Helge Johnsen for letting me feature his watch on the blog. **