Following on from the Hamilton Chrono-Matic last month, it's another Calibre 12 powered automatic chronograph, this time from Zodiac.
(Click pictures to enlarge)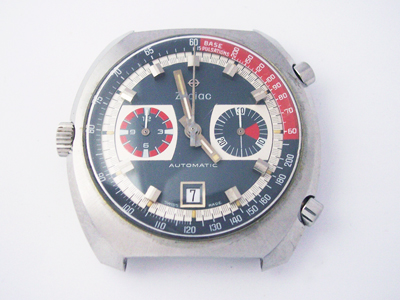 I wrote about this model back in 2010 and at the end of the post I expressed an interest in owning one some day (that post here). I was contacted through the blog by a seller in Germany who was looking to move the same watch on and had found my post when researching the model. A deal was quickly done and the watch was soon inbound.
On arrival I was pleased as the watch was running, the chronograph worked and it was in good overall cosmetic condition. It had a few marks and scrapes from its 40 years of life and was long overdue a service, but all-in-all it was an honest example.
As regular readers and vintage chronograph enthusiasts will know, these chronographs along with models from Hamilton, Clebar, Tradition and Le Jour are known as "Poor Man's Heuers" because even though they were produced by Heuer, they can usually be bought for less than their Heuer branded counterparts.
Other models in the Zodiac range during the 1970's were identical to their Heuer siblings in all but the dial print, a few examples being the Zodiac Autavia, Carrera, GMT and they also offered a model reminiscent of Hamilton's Fontainebleau chronograph.
Though the model in this post was exclusive to Zodiac, it does share the case and movement with the Heuer Jarama (…thankfully the gold coin-edge bezel was omitted from the Zodiac!)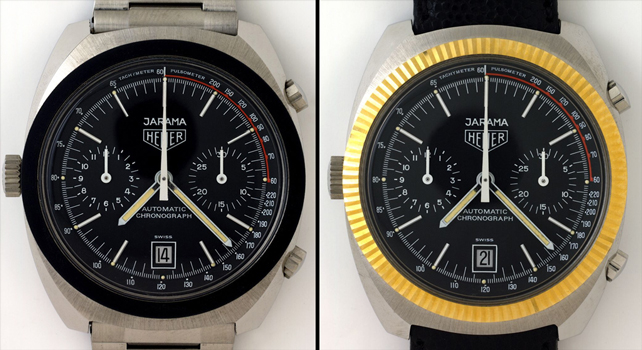 This Zodiac was also produced with two subtly different dial designs; one with red highlights in the left sub-dial and one without. They were also produced with both round and fluted pushers at different times during the production run.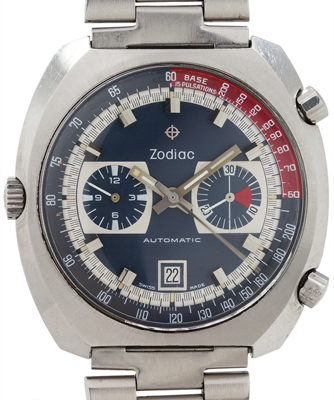 As the watch arrived in relatively good condition, it needed little more than a good clean, a movement service, a crystal polish and some light work on the case to bring it back up to scratch.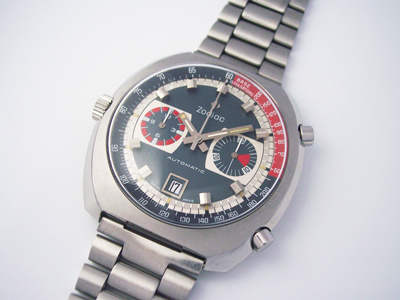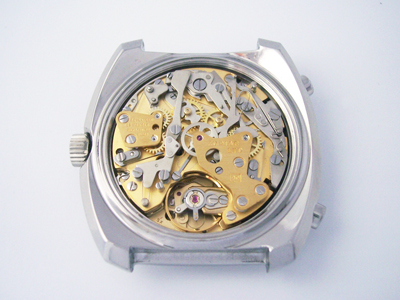 Also included in the sale were the original bracelet, box and owners manuals which are always a bonus for any vintage watch enthusiast.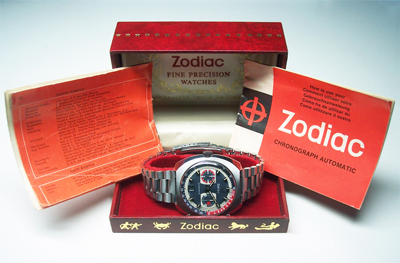 Rich.