A bit of a hidden gem this time, a Movado Datron HS360.
(Click pictures to enlarge)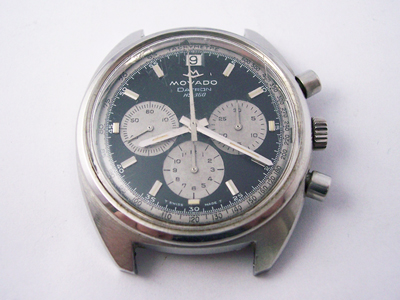 Founded in 1881 in La Chaux-de-Fonds, Switzerland, Movado (Esparanto for "continuous movement") are primarily known for producing quality dress watches, the most famous being the Museum range. The design is evocative of a sundial with the dot representing the sun at noon. Designed by Nathan George Horwitt in 1947, it was the first watch to be introduced into the Museum of Modern Art, and is still in production today.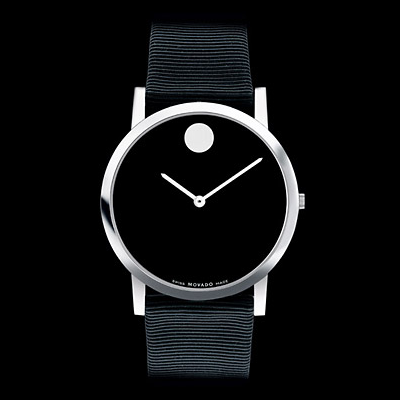 The watch in this post is from an interesting period in the company's history, the late 1960's/early 1970's, when the company was owned by the Mondia-Zenith-Movado holding company. Being part of this union allowed Movado access to Zenith's now legendary cal. 3019PHC 'El Primero' calibre – which is found inside the watch in this post, the only difference being that Movado engraved their own name and logo on the winding rotor.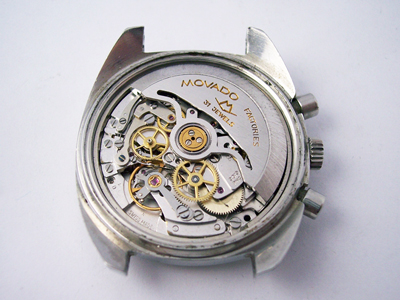 Arguably the first automatic chronograph calibre, the El Primero was first introduced in 1969 and was used in a number of models for each company, some identical models were branded either Movado or Zenith, and some were unique to each brand. In terms of collectibility, the Zenith models seem to be more desirable these days and command a premium, but the Movado models certainly shouldn't be overlooked.
The HS360 was exclusively a Movado range and there were several different models, the watch in this post being one of the most popular. The early models were branded "Datachron HS360", though the name was shortened to 'Datron' later in the production run.  Here is an advertisement from the early days highlighting the major functions.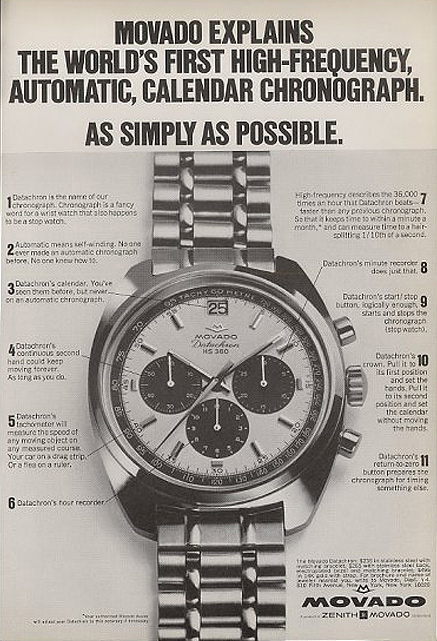 The watch in this post arrived in good overall condition, but was desperately in need of a service and was rattling around inside its case due to a missing case clamp. The pushers were also in poor shape and needed to be replaced. There were no other hidden surprises, so after the essential mechanical maintenance, the case was cleaned and the crystal polished to finish the job.
I think this is a great looking watch, and with a top quality movement inside, what's not to like?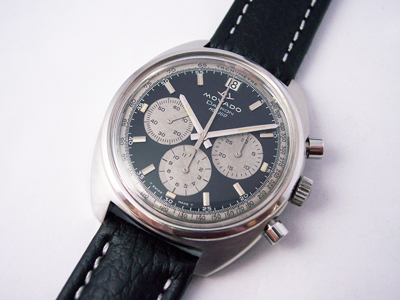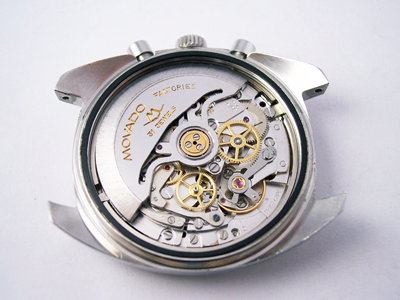 Rich.
** Many thanks to Tjeerd Jellema for letting me feature his watch on the blog. **