Made by the Marathon Watch Co. for the US forces, this military watch is something of a rarity.
(Click pictures to enlarge)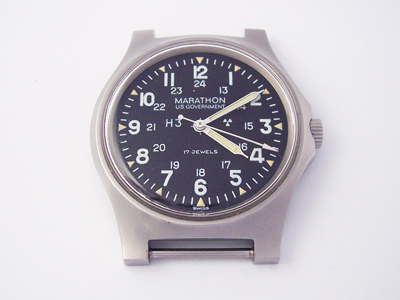 Since the Vietnam war, mechanical watches were produced for US military personnel under the specification "GG-W-113" mainly by three US based manufacturers, Benrus, Hamilton and to a lesser extent, Waltham.
Produced for a period of just one year, between 1984-5, the watch in this post is somewhat unusual as although produced by the Marathon Watch Co. under the same specification, it varies significantly from the near identical watches produced by the other manufacturers.
The most noticeable difference is the dial text which is plentiful on the Marathon. As well as the brand name and jewel count, it also states that the watch was produced for the US Government along with a H3 and radiation symbol (used on US military watches to denote that tritium is used in the luminous compound).
In comparison, the Hamilton is 'sterile' with nothing more than the hour markings.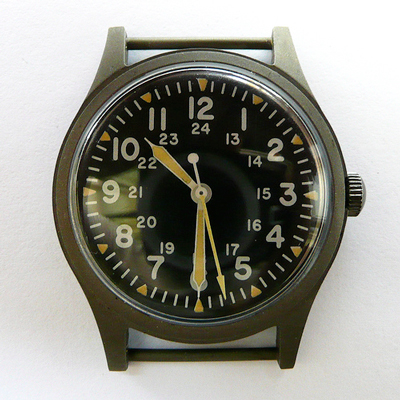 The case on the Marathon is also a different design to the Hamilton and Benrus watches and is thought to be a modified version of the case used on the CWC G10 quartz watch issued to British Military personnel during the same period. The most noticeable modification being the lug width which is reduced to just 16mm on the Marathon.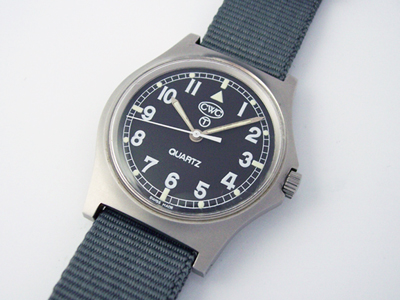 Rather being a one piece case design where the watch is removed from the case via the crystal, like the CWC G10, the Marathon case has a very secure snap-back case on which the military markings are engraved. As well as the model and federal stock numbers, the issue date of March 1985 can be clearly seen on the last line.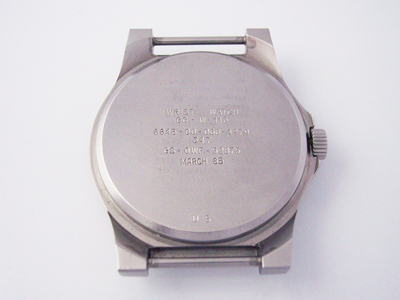 Inside the Marathon is a Gallet branded ETA cal. 2801-2, a 17 jewel manual wind calibre with a beat rate of 28,800 bph.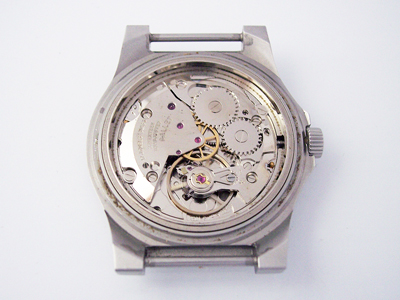 This too is something of a diversion from the other manufacturers who all used the ETA cal. 2750, still a fine calibre but with a lower beat rate of 21,600 bph. In both cases the calibres were fitted with hacking levers to conform to the military specification.
The watch needed no more than a routine service and a small tweak to the hacking lever which was reluctant to release its grip on the balance when the crown was returned to the winding position. So, a straight forward job this time but not a watch you'll see every day.
Here it is after a clean for the case, crystal polish and rebuild.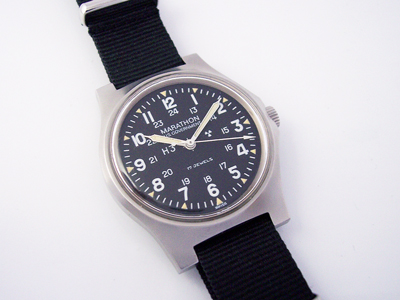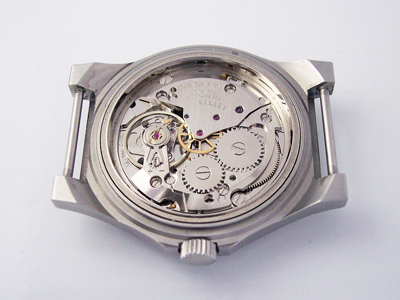 Finding an original version of one of these watches may be tricky, so it's worth noting that Marathon released an re-issue of the watch last year in a limited edition run of just 600.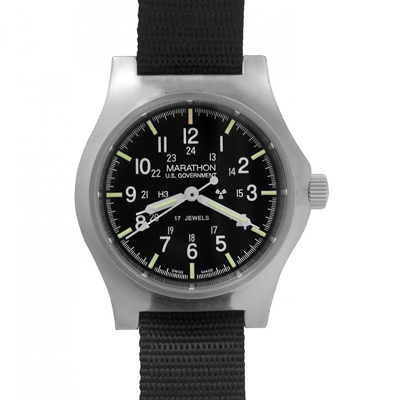 Rich.
** Many thanks to Stephen Brown for letting me feature his watch on the blog. **