Heuer Autavia 2446C (Valjoux Cal. 72)…
Arriving in a sorry state, this Heuer Autavia needed more work than most watches featured on the blog…
(Click pictures to enlarge)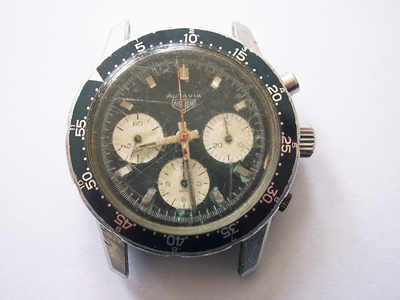 The reason the watch was in such poor condition was due to a motorcycle accident in which the watch took a fair amount of punishment, one of the pushers had been ripped out and the impact had even caused the snap back of the watch case to pop off.
Needless to say, in the aftermath of such an accident, a watch doesn't figure highly on the list of priorities, so it was 'retired' into a drawer where it remained for the next 36 years.
As well as the obvious damage, either during the crash or afterwards, moisture had found its way into the case and did what it does best, corroding the dial, hands and some of the movement parts. Consequently, the watch was no longer running and was stuck in the time setting position.
The calibre in this watch is the Valjoux 72; a 17 jewel column wheel chronograph calibre. The cal. 72 was one of the longest serving and most highly regarded members of the Valjoux lineup, and was used by many distinguished brands over the years. The calibre was based on the Valjoux 23, but with a 12 hour register added on the dial side. It was also available with a calendar complication, the cal. 72C.
At first glance, the movement didn't seem to be in too bad a condition, with just signs of rust on some of the underlying components…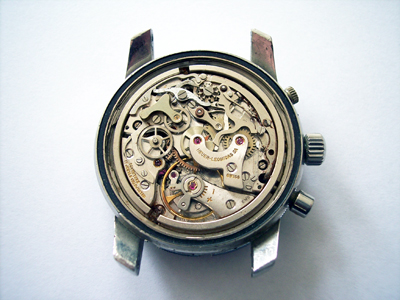 … but with the dial removed it was clear that the keyless works would need quite a bit of attention.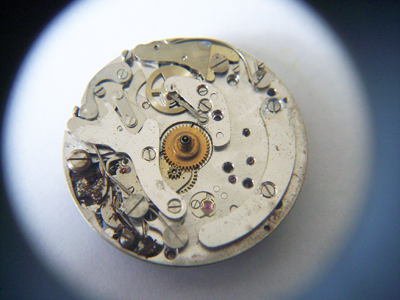 Luckily, the corrosion wasn't as bad as it looked and all but one of the parts could be cleaned up and reused, so with the rest of the movement restored and running again it was time to tackle the cosmetic issues.
I was very lucky to find a near perfect replacement dial, and when the hands were cleaned and relumed, and the centre second hand rubbed down to bare metal and repainted, things were already starting to look better.
Although only one pusher was missing, on closer inspection the shaft of the remaining pusher had rusted too, so after the case had been cleaned, two new pushers and a new crystal were installed. The last thing to do was to fit a new strap and Heuer buckle to finish the job.
Here are the results…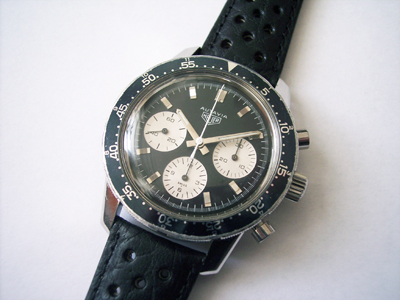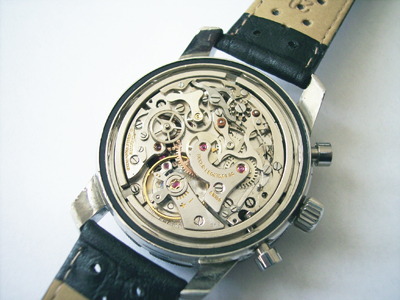 Rich.
** Many thanks to Helge Johnsen for letting me feature his watch on the blog. **