Helvetia 17 Jewel…
I found this old Swiss Helvetia at a local market. Although not running, the case and crystal were in superb condition. I thought it might be interesting to try something a little different…
(Click pictures to enlarge)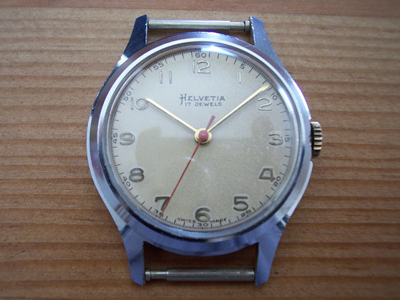 I bought the watch without seeing the movement as the back was screwed down tight, which kept all the moisture out that's for sure…What a beauty!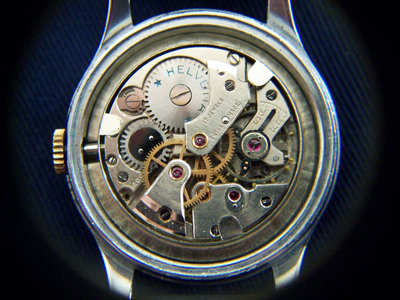 It needed very little work besides a service and re-regulating. Here's a close up of the dial which has aged nicely.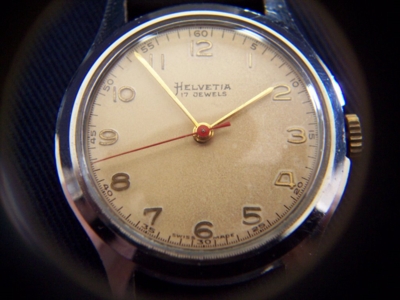 A great find… I did a little research to try and find an approximate age but there was little to be found. I'm guessing 50's but I'm not sure… anyone?
Rich.