Seiko 7019-8010 ('5' Actus)…
The Actus range was only sold in Japan during the 70's and usually featured funky dial designs and facetted crystals, this one is quite subdued by comparison.
(Click pictures to enlarge)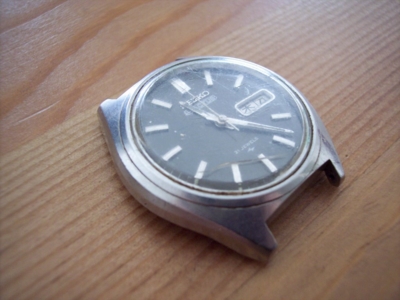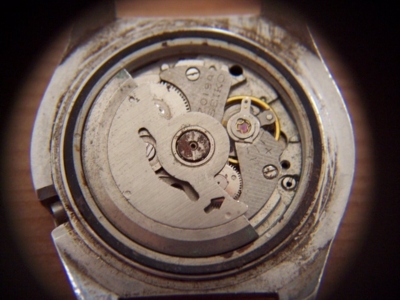 Being a Japan only release I initially thought it may be quite a rare piece, but no, a quick search on eBay turns up about 20 on any given day. I can only presume they must have made millions of them!
Most of the Actus models were fitted with the 7019A movement which is near the top end of the 7 series range. This movement has Diashock installations on the escape and third wheels which accounts for the extra 4 jewels over a standard 17 jewel movement.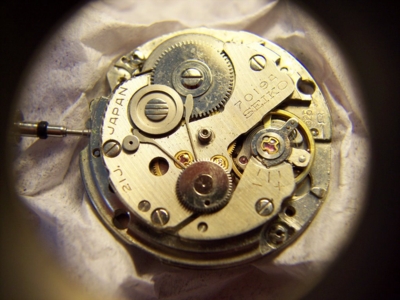 From a rough starting point, a service and new crystal turned it into a wearable watch again. The lume on the hands had aged badly, but I've relumed them since these pictures were taken.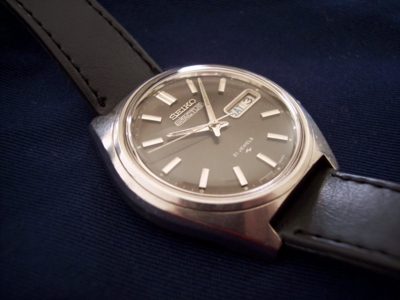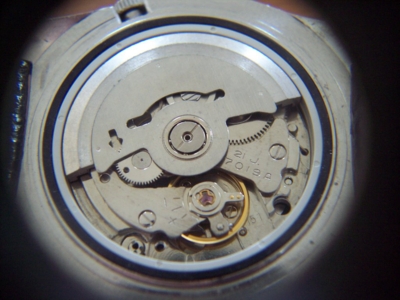 Rich.