Seiko Goldfeather…
Here is something that you don't see every day, a Seiko Goldfeather…
(Click pictures to enlarge)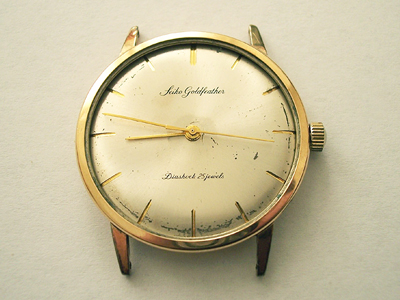 Produced between 1960 and 1966, this was Seiko's entry into the ultra-flat watch segment and quite an entry it was, the brochure from the time claiming that it was the "thinnest centre second watch in the world".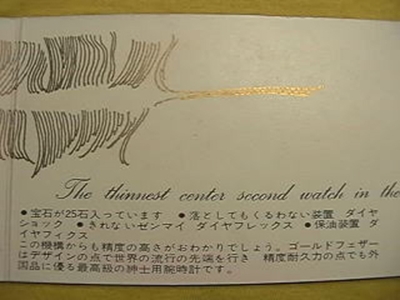 To make a thin watch it's only logical that you need a thin calibre and at just 2.95mm high, the Seiko cal. 60M is pretty thin. With a rate of 18,000 bph and available in either 17 or 25 jewels, the 60M was thought to be one of the better hand wound calibres produced by the Daini factory at the time. (Unlike other Seiko calibres the 60M was never an officially numbered calibre, the name '60M' comes from its designation on Seiko's movement table.)
In an effort to make the cased watch as thin as possible the hands were minimal in most cases and the hour marker were actually hand engraved into the dial. You'll only see the engraved dial markers on the earliest models however, as the technique was abandoned due to higher than expected error rates and production costs. When engraving ceased, the markers were replaced by more conventional painted or applied markers.
It's hard to visualise just how thin this watch is, so here is a profile shot of the watch cased up but without its crystal or caseback…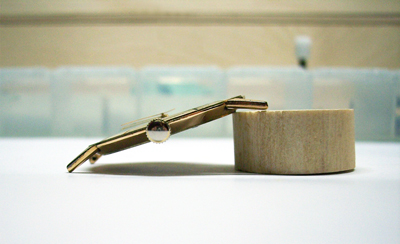 Originally aimed at the upper end of the market, Goldfeather models were available in stainless steel, 14K gold filled and 18K solid gold cases, and this advert suggests that they were a cut above Seiko's regular offerings at the time…

As you probably noticed in the first picture, the one I had arrived missing its crystal, and the dial had been scratched quite badly at some point. While I couldn't do anything about the scratched dial, a service for the movement and fitting a new crystal transformed it into a wearable watch again…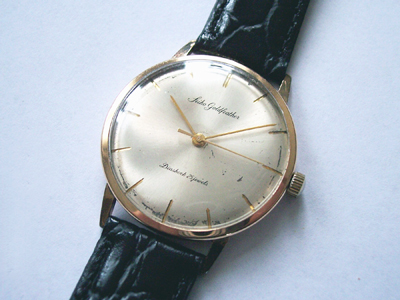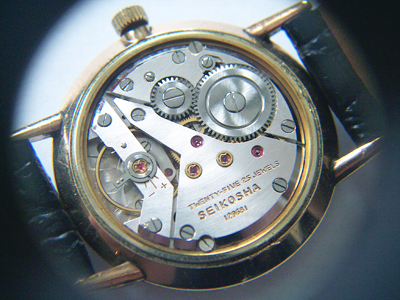 Rich.
** I am indebted to Don Crotty for providing most of the background information for this post and to Vincent Boukema for providing 'the patient' **