Le Jour Jurvac (ETA Cal. 2452)…
Just to keep life interesting I've picked up a few quirky vintage diving watches lately, the first being this Le Jour Jurvac.
(Click pictures to enlarge)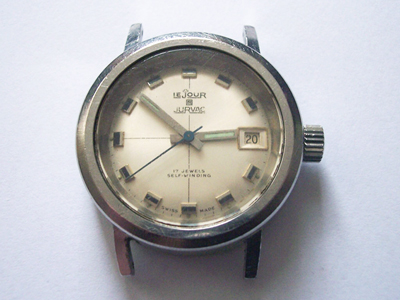 Although Le Jour started trading in 1965, they aren't a particularly well known brand. They had a number of solid looking chronograph models over the years with good quality Valjoux movements, but seemed to slip into obscurity during the 1980's.
One of the Le Jour models which you still see from time to time is this PVD coated chronograph which bears more than a striking resemblance to a model by Orfina/Porsche Design.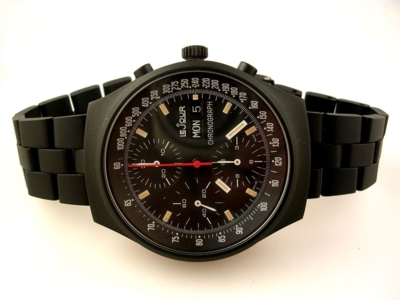 Getting back to the subject of this post, the first thing to notice is that has a very solid one piece case, which means the watch must be opened by removing the glass. The second thing to notice is the text on the back which reads "Vacuum sealed with Argon".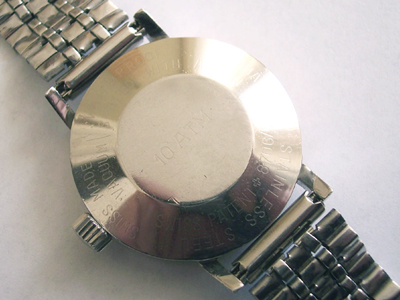 Argon is a noble or inert gas, and the principle behind using it inside watch cases is that it is a completely dry gas which contains no humidity. This means that there is no chance of condensation ever forming inside the case due to temperature changes and causing corrosion to the dial, hands or movement. Cases filled with Argon are still a feature for a number of watch companies, Sinn being one of them.
Being from the late 1960's or early 70's this watch must have been serviced in the past, so I wasn't expecting a face full of Argon on removing the crystal. I knew from the dial that it had a 17 jewel automatic calibre but I didn't know what to expect, so once inside I was pleased to see an ETA cal. 2452. It wasn't running, but after a service it looked much better, and started right up.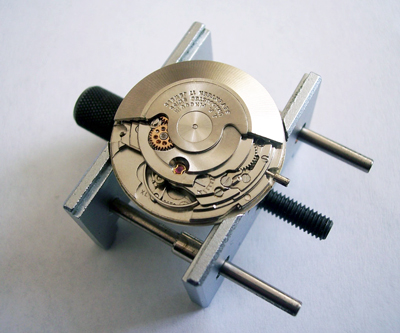 Cosmetically the watch was pretty good. The crystal was scratched all over, and being mineral glass I had no choice but to have another one cut. I also relumed the hands and cleaned the dial before recasing.
As you can imagine I don't have much spare Argon knocking around, or a vacuum chamber… but I think it will be ok!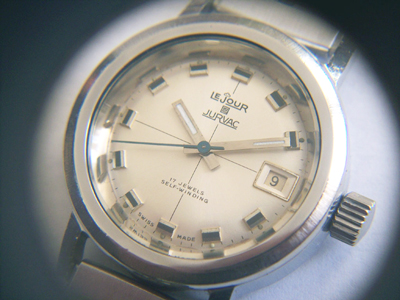 Rich.