Baume & Mercier Baumatic (B&M Cal. 12820)…
Something a little different this time, a gold dress watch from Baume & Mercier.
(Click pictures to enlarge)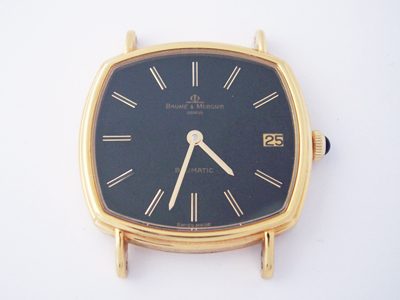 Judging by its cosmetic condition this watch must only have been used sparingly. Cases made from 18kt gold are very soft and the inevitable knocks and scrapes of daily use are normally evident after 30+ years, but the case on this watch was still in near perfect condition.
Inside the watch is a Baume & Mercier branded calibre, the B&M cal. 12820. A suitably high quality calibre decorated with perlage under the balance wheel and winding rotor, côtes de genève stripes across the bridges, and a sprinkling of blued screws. This is also the 30 jewel version of the calibre too, rather than the standard 21 jewel unit.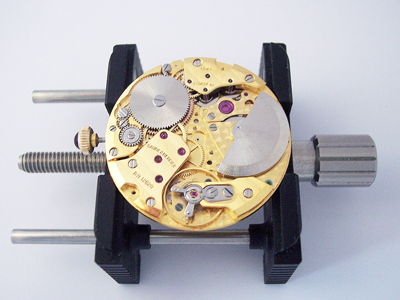 The perlage decoration is also applied to the calendar plate on the dial side of the movement, another sign of quality which is only normally seen and appreciated by the watchmaker.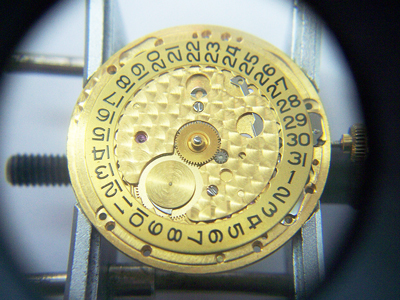 Regular readers with a sharp eye may have noticed the similarity between this calibre and another which has appeared several times on the blog, the automatic chronograph produced by Breitling/Heuer/Buren/Dubois Dépraz (an example here).  With the chronograph module removed, it's obvious that the two watches are derived from the same base calibre, the Buren cal. 1280.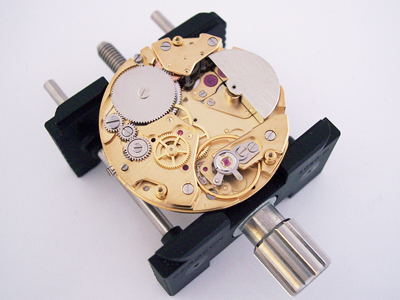 In both cases the use of micro-rotor acts as a space saver, allowing the automatic winding mechanism to be integrated into the calibre rather than sitting on top and in the case of the Baume & Mercier ensuring that the overall thickness of the watch is kept to a minimum.
The Baume & Mercier cal. 12820 has an overall thickness of 3.25mm and the cased watch is 6.7mm which compares favourably with Piaget's renowned Ultra-Thin Automatic. The movement in the Ultra-Thin, the Piaget cal. 1205 also features a micro-rotor design and is currently the thinnest automatic calibre in the world at just 2.35mm. (The cased watch is 6.35mm.)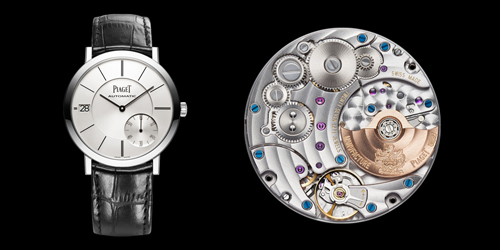 Having sat around unused for a couple of decades, the watch in this post needed no more than a routine service, after which and a light polish for the case it could be rebuilt.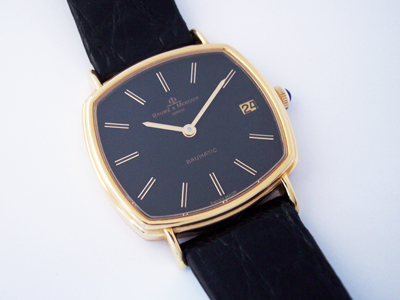 Rich.