Favre-Leuba Sea Raider 36000 (FL Cal. 1164)…
Last summer I wrote a post about a Longines Ultra-Chron watch which had a high beat calibre (here if you missed it). Here is another high beat model from a different manufacturer, a Sea Raider 36000 from Favre-Leuba…
(Click pictures to enlarge)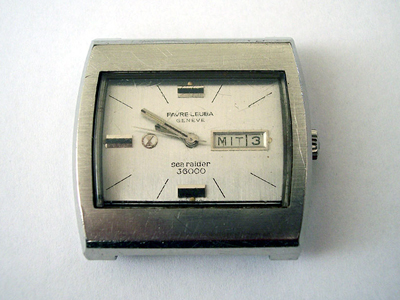 Although it arrived in reasonable cosmetic condition, it would tick for a few seconds which was encouraging, but wouldn't run for long.
The calibre in this watch is Favre-Leuba's own FL1164. As I mentioned in the Ultra-Chron post, high beat calibres were only made by a handful of manufacturers, Favre-Leuba being one of them releasing the cal. FL1164 in 1970.
In terms of general servicing there is little difference between this and any other automatic calibre, the only variation being a different grease used on the pallet stones, Moebius 9415 in place of 941 to cope with the higher rate. There was nothing wrong with the movement this time, just a lack of servicing, so with a clean and oil it was looking good again…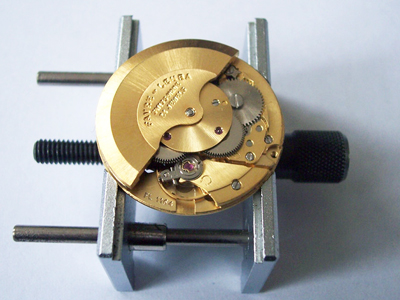 One interesting feature of this calibre is the fine adjustment mechanism on the escapement…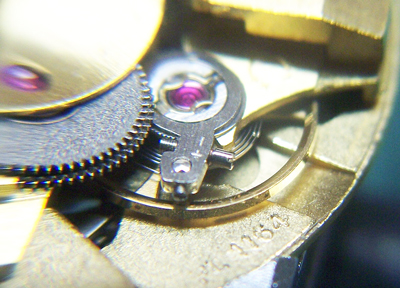 Called a "Triovis" system, it consists of a tangential micro screw which acts on teeth the regulator index. The components are made to very tight tolerances and allows very precise regulation, giving a maximum adjustment of +/- 3.5 minutes from the centre point.
With the movement up and running again, here's the completed watch after a cosmetic tidy up and fitting a new bracelet…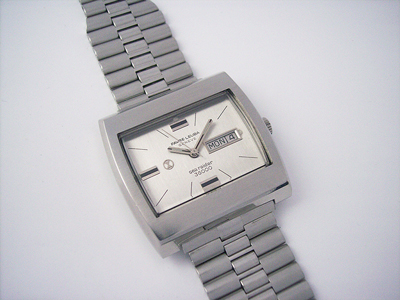 Favre-Leuba have one of the longest histories in watchmaking, being first established in 1737. Although not one of the most widely recognised brands, the company brought a few interesting technical innovations to the market in the 1950's and 60's, namely their "Twin Power" movements which were the first to have two mainspring barrels, the "Bivouac" with a built in altimeter, and this Bathy diver which featured a built in depth meter…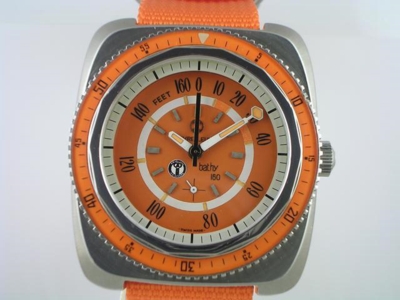 Like many others, the company suffered financial difficulties management issues and the name eventually disappeared. However, the brand was relaunched in 2006 with a range of new models, including a re-issue of the Bathy diver.
More interesting, well to an 'engines man' like me anyway, is that they are about to release an all new manually wound high beat calibre, the cal. FL-401, which also features two mainspring barrels to give a running time of 8 days.
They are also releasing a new limited edition high beat automatic model later this year, not based not on the FL1164 from the Sea Raider, but on the A. Schild cal. 1962. It's a fine looking watch…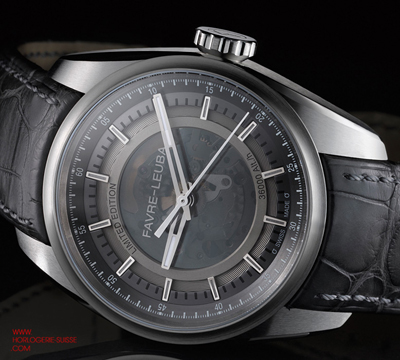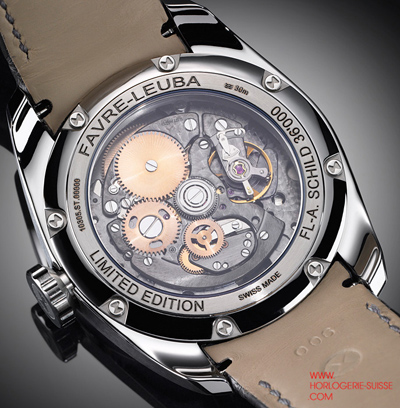 For more information on the "all new" Favre-Leuba, check out their website here.
Rich.