Seiko 6105-8110…
This watch is one of Seiko most popular vintage divers… well almost! The 6105 series of divers watches were produced between 1968 and 1977 and if you're familiar with them you'll know instantly that something isn't right here, the case looks all wrong…
(Click pictures to enlarge)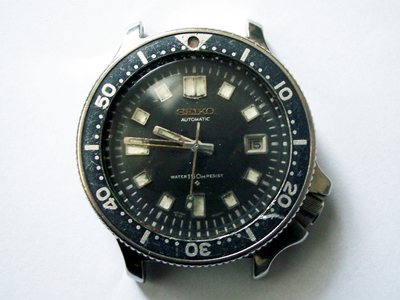 Giving it a quick look over on arrival I presumed it was the internals from a 6105 diver transplanted into a newer case, so I set it to one side for attention later. When I came back to it and turned it over I was very surprised to see the straight brushed finish of a regular 6105 case on the back…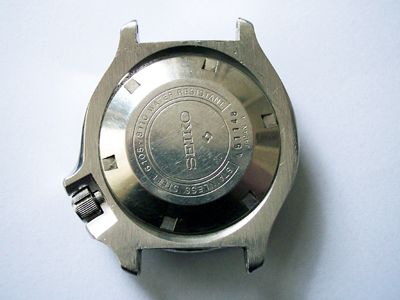 Closer inspection revealed that the case was an original, but had been ground down to give it a much slimmer profile. Apparently this practice was quite common in SE Asia during the 80's and 90's, perhaps it was considered too bulky for everyday use, who knows?
I have to say that the finish was very good and almost symmetrical, just the area around the crown guard had traces of the grinder still showing through…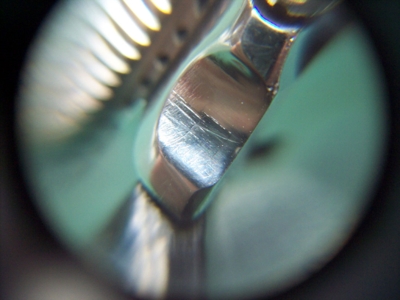 As you probably noticed in the first picture, the dial and hands were badly aged. As it had been heavily modified already, the owner was more interesting in having a presentable watch to wear, so I serviced the movement and replaced the dial, hands, glass and bezel insert.
Here's the result…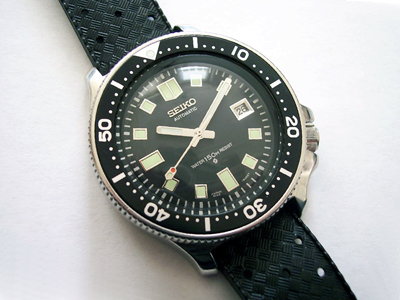 … and here is how it would have started life, quite a difference!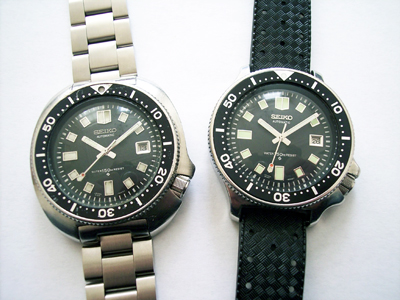 Rich.
** Many thanks to Menno van Rij for letting me feature his watches on the blog. **