More Tissot/Aquastar Models…
A few weeks ago I wrote a post about the restoration of this Tissot/Aquastar Regate.
(Click pictures to enlarge)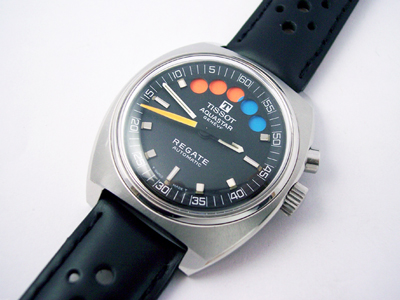 In that post I mentioned the collaboration between Tissot and Aquastar, and included this picture of a co-branded Benthos model along with a request for anyone with details about it to get in touch – see the full post here.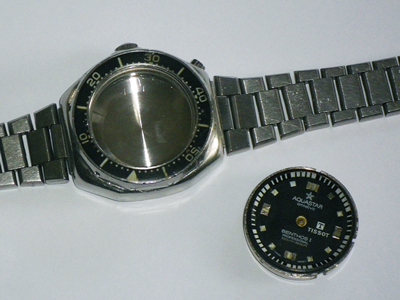 In the subsequent weeks I received mails from several people, not just with details on the Benthos above, but with examples of other Tissot/Aquastar branded models that I didn't know about. So rather than amend the Regate post, I thought I'd write this follow-up post.
In answer to my original question, the "Benthos I" above is indeed a genuine model, and here is a working example pictured with its original manual, isofrane strap, and bracelet. The watch is still in the possession of the original owner who bought it in Sydney in the 1980's.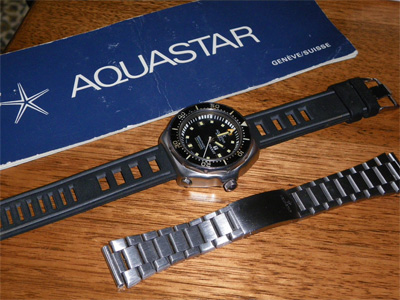 (Picture: Des Palamberis)
I've done quite a bit of research on the first generation Aquastar Benthos for previous blog posts, so I was surprised to learn that it too had been produced with a co-branded dial…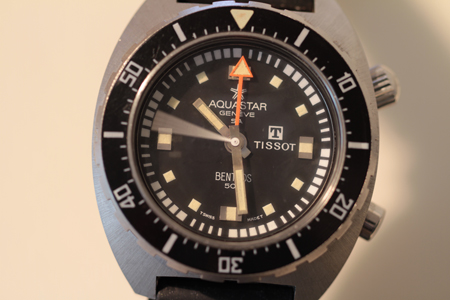 (Picture: Mike Riley)
… and even more surprised to be contacted again a few days later about a second one!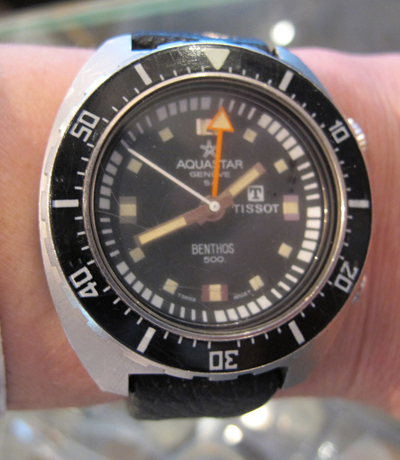 (Picture: Chris at The Watch Gallery)
Chris also had another Tissot/Aquastar model listed on eBay, this Newport Regate which I'd never seen before – thanks to Jon Wallis at Desk Divers for the heads up on this one.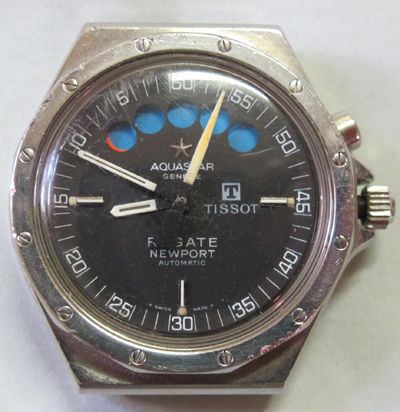 (Picture: Chris at The Watch Gallery)
It was only when writing this post that I realised all of the respondents (and watches) were located in Australia. Is that just a coincidence, or could it be that the co-branded models were only sold in Australia? Perhaps the Aquastar brand wasn't strong enough on its own down under and needed Tissot on the dial to boost sales… who knows.
If anyone has any more information about these, or any other Tissot/Aquastar branded models, it would be great to hear from you.
Rich.