Tissot Visodate (Tissot Cal. 28.5R-621)…
Arriving in a scruffy state, this 1950's Tissot Visodate looked like it had potential under the scuffed up crystal…
(Click pictures to enlarge)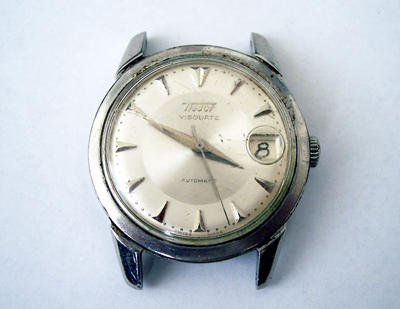 Inside this watch is one of Tissot's earliest automatic calibres, the 17 jewel Cal. 28.5R-621. Though not running the movement was in pretty good condition, but some of the screwheads needed extra attention as they were tarnished…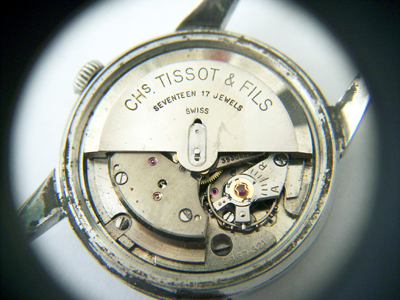 Polishing screwheads by hand is a tricky business as it's almost impossible to keep the edges sharp. The best way to do it is to use a screwhead polishing frog…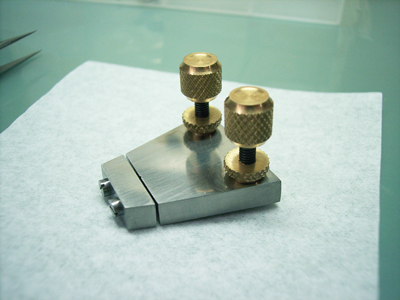 Don't ask me why they call it a 'frog', but here's how it works. The screw is clamped into the underside of the frog and the two knurled screws at the opposite end are raised or lowered accordingly to ensure that the screwhead is perfectly flat for polishing.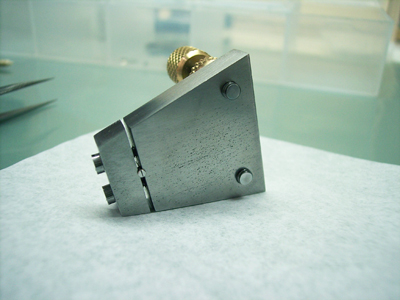 Depending on how bad the head is, the polishing starts with emery paper and then moves through finer grades of polishing paper to restore a mirror finish. Here's a before and after shot…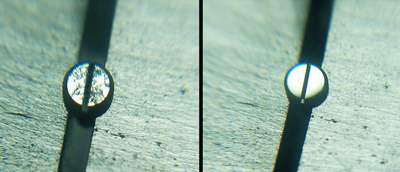 With the screwheads polished, the rest of the movement just needed a clean and oil to bring it back to life, so with a new crystal and a good clean for the case, the job was complete.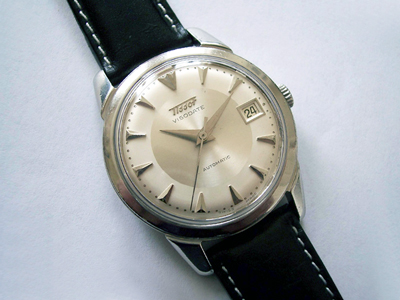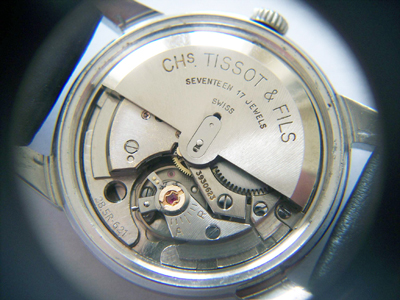 Rich.