Tissot Seastar Automatic (Tissot Cal. 2481)…
This Tissot Seastar dates back to the 70's, it arrived none running condition and the hands wouldn't turn via the crown, a problem with the stem or keyless works perhaps?…
(Click pictures to enlarge)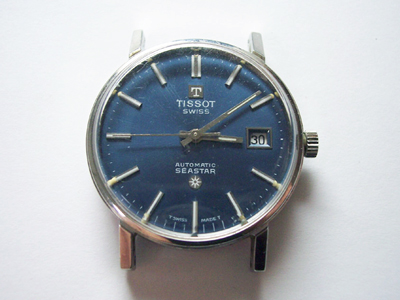 The movement in this watch is one of Tissot's automatic calibres, a 21 jewel cal. 2481, which has interesting origins. Following financial difficulties sparked by the First World War, Tissot merged with Omega in 1930 to become part of the SSIH group. Though they remained separate brands, they had a close alliance for over 50 years sharing some calibres and casing parts along the way, the calibre in this watch being one of them. Some Omega models from the same period were fitted with exactly the same calibre, but it was branded Omega cal. 1481.
The problem with the stationary hands on this watch wasn't an issue with the stem or keyless works. Once disassembled the problem was easy to spot, the minute wheel had a couple of teeth missing. The fact that this was one of the Omega/Tissot shared calibres was to my advantage as it doubled my chances of finding a replacement part and surprisingly, it was easier to find an Omega replacement than a Tissot one…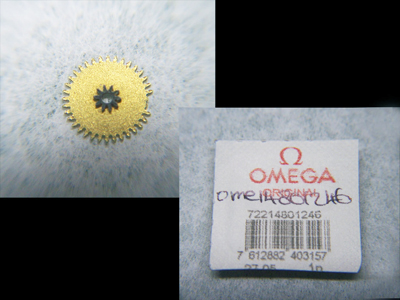 After finding the minute wheel I needed and finishing the service, the movement was up and running again. The case was still in great condition so a polish for the crystal finished the job.
Although the case is quite small by today's standards (35mm wide), the all dial design makes it feel bigger than it really is, I think it's a great looking watch…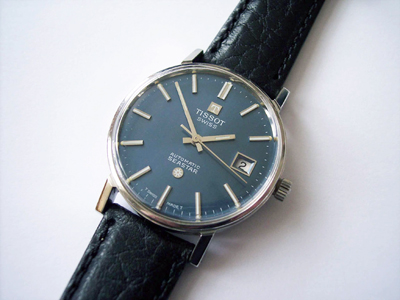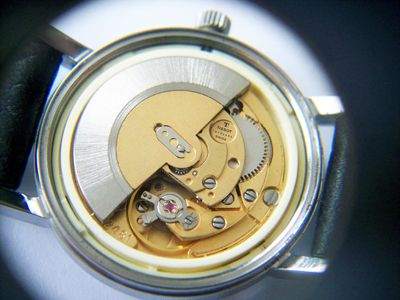 Rich.