Seiko 6106-8100…
Another model fitted with a 6106 calibre, this being one of the popular Sport Divers with a rotating bezel. This one was running on arrival, but needed a service, it also had a little lume degradation and a heavily crazed crystal…
(Click pictures to enlarge)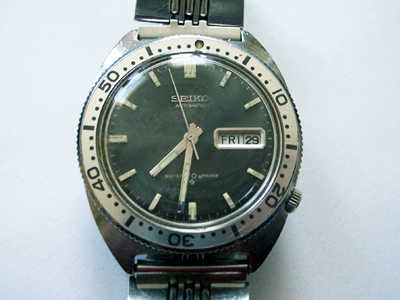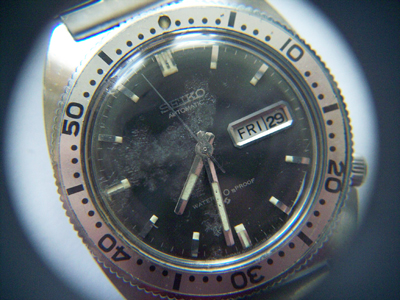 This watch was made in 1968 and is fitted with a 6106B calibre which is just right, as this calibre was only made for one year before being replaced by the 6106C in 1969. Rather than the 25 jewel version of the calibre found in many of the DX line of dress watches from the same time, this model is fitted with the 17 jewel version.
These models are called Sport Divers as they were aimed at the water-sport enthusiasts rather than scuba divers, this being reflected in the water resistance of 70m rather than the 150-200m commonly found on true diving watches. Check out this vintage advert, which pitched the watch squarely at surfers…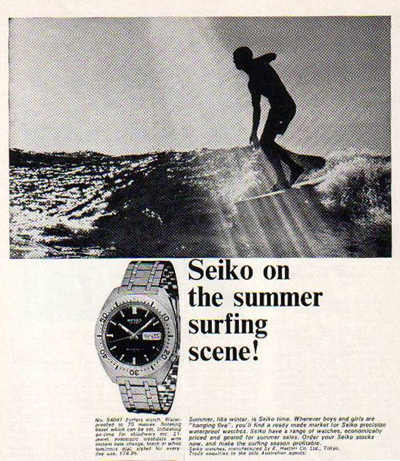 There wasn't too much to do on this one apart from a movement service, and putting right the minor cosmetic issues. Though the case isn't perfect, most of the factory finish was still intact so I decided to leave it as-is.
I'm not usually a fan of bracelets but this one (though not the original) is a great match, so I'm sticking with it for the time being…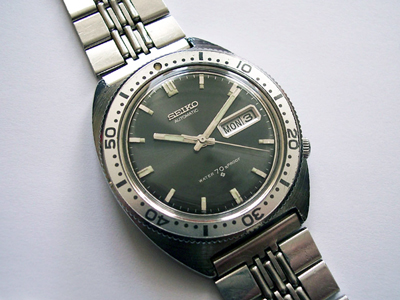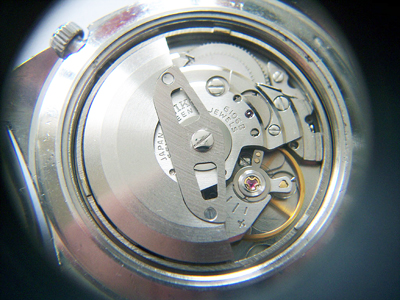 Rich.