Seiko 6217-7000 (World Time)…
I don't mind a bit of a punt from time to time, so I took a bit of a gamble on a World Time model with decidedly average photos. But when it arrived, I was glad I did! Although missing its crown and stem, it was running, and in decent cosmetic condition.
(Click pictures to enlarge)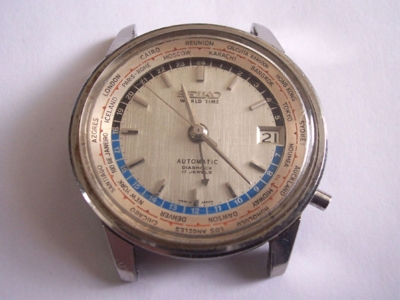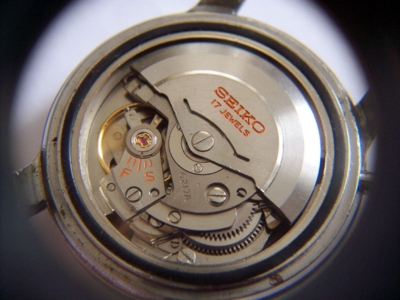 This watch was first introduced in 1964, along with the 571x series of chronographs, to commemorate the Tokyo Olympics. They were differentiated from the regular models by an Olympic flame motif on the caseback.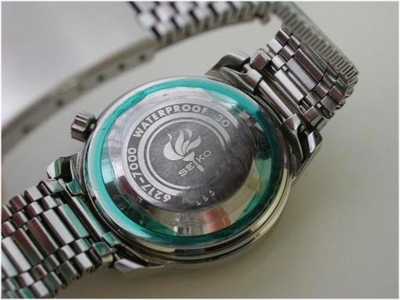 However, back in the early sixties Seiko were embossing rather than stamping their casebacks, which meant that if worn extensively, the embossed part of the caseback would wear away, eventually disappearing completely to leave only the stamped serial number. Consequently, watches with embossed casebacks in good condition are highly prized by Seiko collectors these days.
This is the second 6217 World Time I've restored, and as I'd sourced a donor watch to fix up the first one I already had a spare crown and stem, including the all important winding gear for the city bezel, to use on this one.
So with all the parts to hand, a movement service, a clean and polish for the case and a new crystal was all that was needed this time.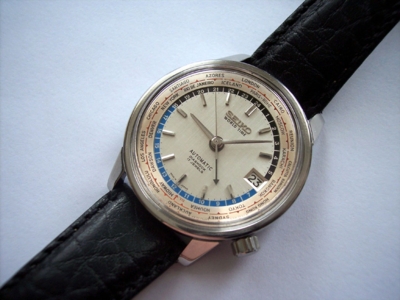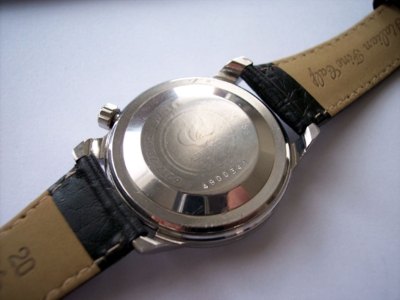 The caseback on this watch, though not in great condition, is still visible at least!
Rich.