Seiko 6619-7990 (Sportsmatic)…
I don't usually go for gold plated watches as they can be difficult to refinish, but this Sportsmatic came as part of a lot, and with a perfect dial and hands it was definitely worth spending some time on…
(Click pictures to enlarge)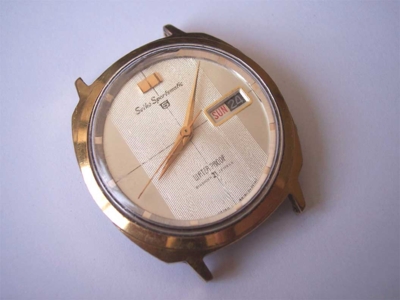 The ancestry of the 6619 calibre in this watch can be traced back to the 410, first introduced in the early 60's. When Seiko updated their calibre numbers the 410 became the 6606, and in 1964 the 6619A was introduced, adding a 'fast forward' or quickset mechanism for the date to the base 6606 calibre.
This was the first caliber in which the quickset was triggered by pressing in the crown, a feature that was subsequently used in many of Seiko's mid-range calibres during the 60's and 70's.
This calibre still has a limitation though as there is no quickset at all for the day. I wonder why the Seiko boffins didn't add at least a limited quickset for the day while they were making changes? Perhaps people in the 60's were happy with just one watch, and if it was worn every day, there would have been little need to advance the day at all.
There wasn't much to put right on this one, a service and a new crystal did the trick. The case is still in good shape, and the movement looks great… hard to believe it's 42 years old.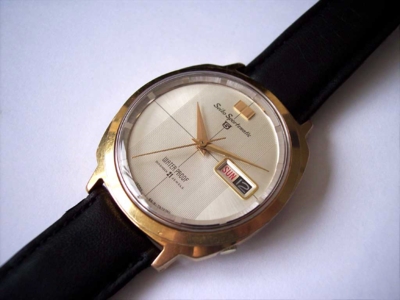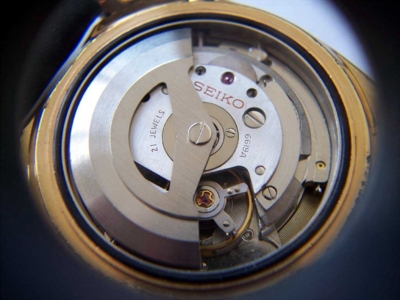 Rich.