Seiko 6139-6012…
I've managed to accumulate a few of the same watch over the last few months in various states of disrepair…
(Click pictures to enlarge)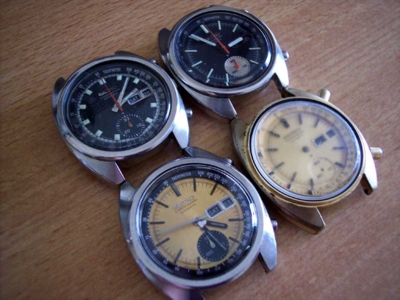 None of them are solid runners, there are a few cosmetic issues to straighten out, and who knows what else may be lurking inside the casebacks! The watch with the gold-tone case is only good for parts, but if I can resurrect three out of four, that would be a result.
First up is the black dialled one in the top right corner. A closer look shows that the Tachymeter bezel has faded quite a lot, the subdial hand is a replacement and both the chrono hands look like they've been repainted with a roller! It's had a relume too at some point, but it's a decent job and it still glows nicely.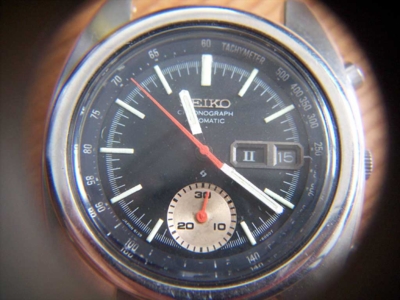 A look inside the caseback shows a few scratches on the winding bridge and a bit of wear from the rotor but little else to worry about. The balance staff and hairspring were still in perfect shape and the reset snapped back to zero, always a great start.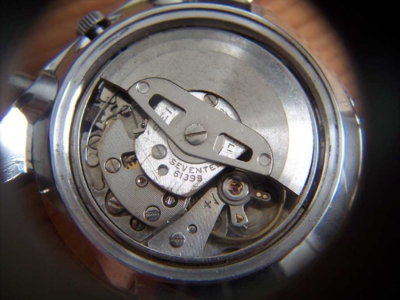 The gold dialled watch provided all I needed both cosmetically and mechanically for this one. The Tachymeter bezel was perfect, the subdial hand was an original, and the winding mechanism was great too. I didn't mind plundering this one as the dial had lost all it's lustre. It's hard to tell from the photo but the dial has faded to a greenish colour below the subdial.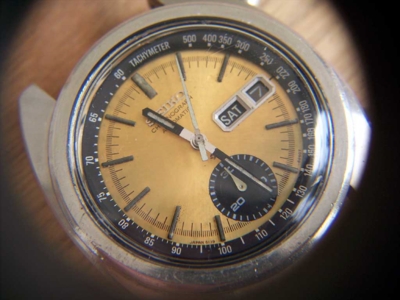 The case and crystal were near perfect on the black dialled watch, so when the movement was running properly, all that was left to do was repaint the chrono hands. Here's the 'after' shots…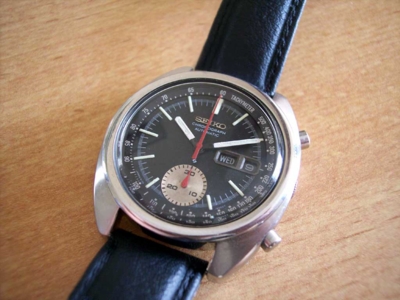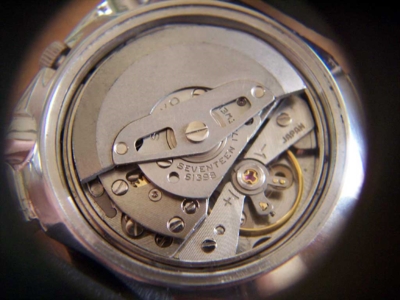 …one down, two (three?) to go!
Rich.