Seiko 7005-8062…
I restored the black dialled version of this watch last year (that post here) and it's always been one of my favourites, so when a blue dialled version appeared, I couldn't resist.
(Click pictures to enlarge)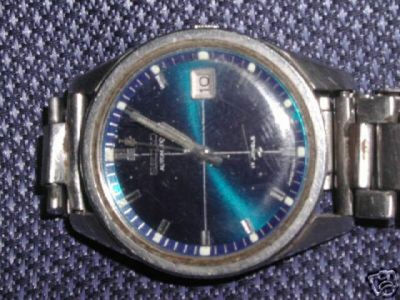 However, the "blurry eBay picture lottery" didn't quite pay off this time, as when the watch arrived I saw that moisture had badly corroded the Seiko logo, lume and hands. On the plus side though, the dial, the hour markers, and the chapter ring had all survived.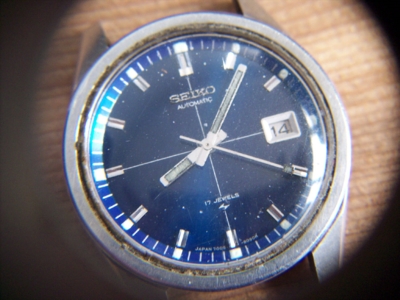 In most cases moisture damage is caused by water creeping past a worn crown or caseback seal, so I was presuming that as the watch wasn't running, the movement would be damaged too, but I was wrong, it was dirty, but rust free. Water had got in through a crack in the edge of the crystal, hidden under that layer of dirt.
I replaced the Seiko logo with a clean one, but had to admit defeat on the hands as the corrosion was too bad, especially the head of the second hand. I fished around in my parts bin and found a set of hands from an old dress watch, similar in style and size.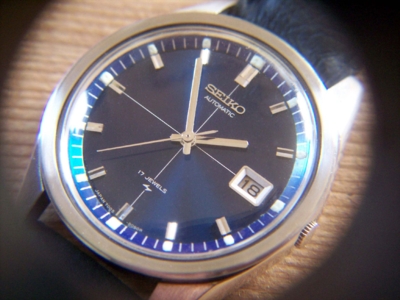 A set of aftermarket 6105 diver hands may be a better option, as these hands don't quite have the presence of the originals, but they are fine for now. Here's the watch after a new crystal and a case polish. Seiko really make a great job of their blue dials.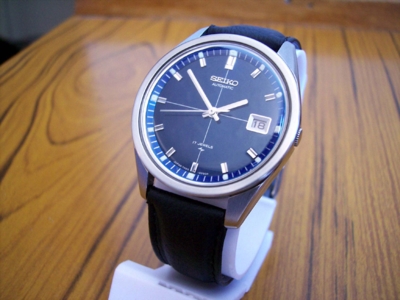 Rich.