Seiko 4006-7000 (27J Bell-Matic)…
I rescued this survivor from the bay, the lume looked clean and I hoped that the rest of the dial was in good condition under the damaged crystal.
(Click pictures to enlarge)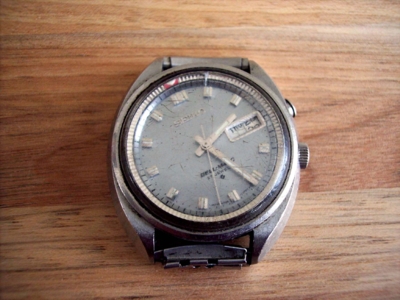 Regardless of its condition, the dial was skewed in the case meaning that both dial feet had been broken off, so I knew it would need some extra work.
The good thing about the 700x series of Bell-Matics is that, unlike most watches, rather than having an independent spacer under the dial to provide clearance for the day and date rings, a metal spacer is fixed to the back of the dial instead. This means that broken dial feet can be drilled out, new feet made, and reattached.
When making new dial feet it is important to make sure that they are the right length, as the day wheel is only held in place by a dial washer under the dial on Bell-Matics. If the dial feet are too long, the dial will sit too high and the day wheel won't be pressed down enough to engage with the day change mechanism.
Here is a picture of a new dial foot in place (and inset is the 0.5mm drill used to remove the old feet alongside a match… small stuff!)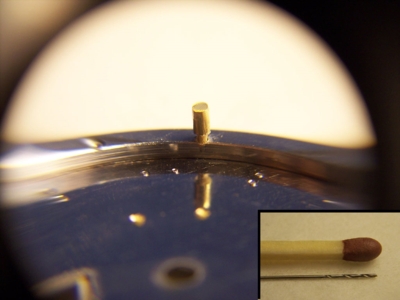 Here's the watch after the dial repair, a movement service, a case polish and a new crystal, it's quite a transformation. It's hard to describe the colour of this dial, in some lights it looks silver and in others it has a blue hue…. in either light it looks good!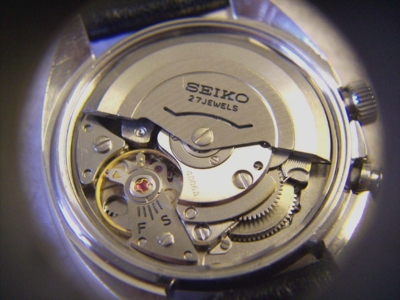 Rich.