Seiko 7625-8033…
It's been quite a while since I picked up a dress watch, but this one caught my eye as it was still in great cosmetic condition for its age.
(Click pictures to enlarge)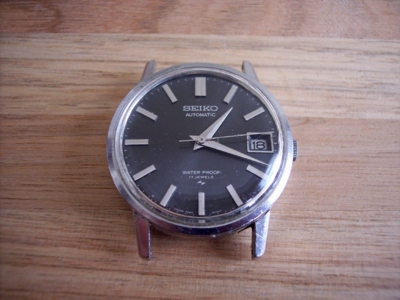 The calibre in this watch is the 7625E found in many of the Sportsmatic models from around the same time (1967). Sometime in the early-sixties, Seiko moved from 3 digit to 4 digit calibre numbers and it is thought that the 7625 is simply the 820 calibre rebadged.
Looking at its construction, it certainly shows some of Seiko's vintage traits. It beats at a very leisurely 18,000bph, has separate barrel and train bridges, and only has a limited quickset for the date (the watch must be wound back to 9pm and forward to midnight again to advance the date manually).
Here's a picture of the movement showing the separate barrel and train bridges, notice also that the third wheel pivots are unjewelled, as these jewels have been used in the automatic winding mechanism.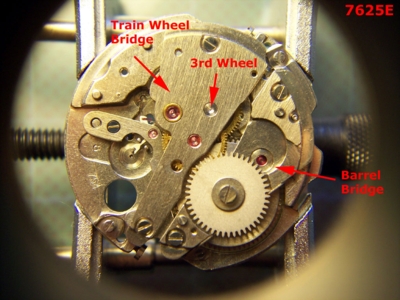 After spending the last few months working on more complicated watches, this was a nice change and turned out as well as I'd hoped. Here's the watch after a service, a new crystal and some case work…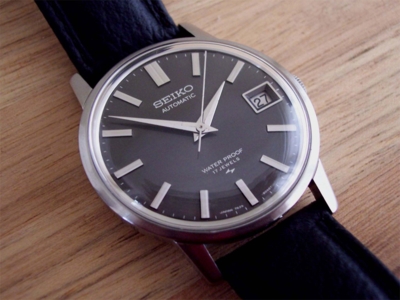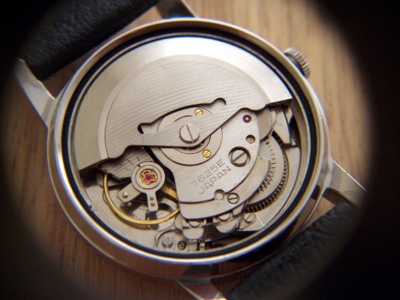 Rich.