Seiko 6309-7290…
The 6309 series of diver's watches first appeared on the market in the late 70's and this is one of the later 'slim case' models from 1985.
(Click pictures to enlarge)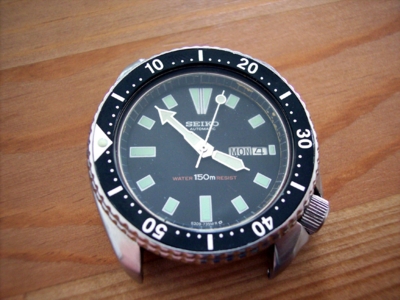 The bezel insert, dial and hands on this one had all been replaced at some time. The luminous material was green on the dial and hands which was the most obvious give away. The chapter ring was also in poor shape and needed replacing with one in better condition.
Many of the dials and hands are replaced on diver's watches due to moisture penetrating the water seals, eventually discolouring the lume. As original dials and hands are no longer available, aftermarket parts are a cheap way to make the watch look presentable again.
The cosmetic parts weren't the only thing changed in this watch. Removing the winding bridge I was surprised to see Diafix caps on the third and escape wheels and a jewel for the fourth wheel pivot.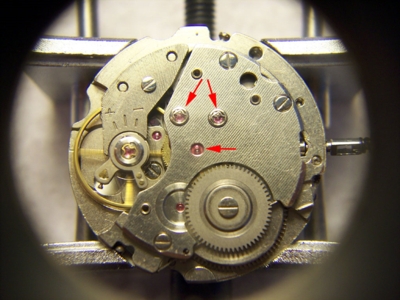 The 6309A calibre doesn't have any Diafix caps, so even though the winding bridge had the right markings, this movement was (at least in part) a higher spec calibre, possibly a 6319A which has these 4 extra jewels over the 6309A. So, should I change it back again?
If the watch had been 100% original then I would have, but in this case I decided not to, the Diafix caps are upgrades after all.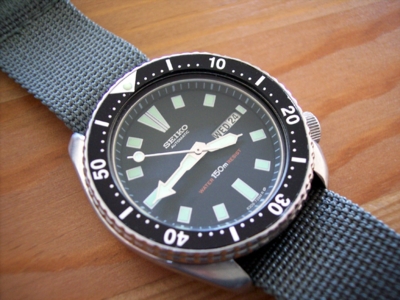 Rich.