Seiko 4006-7020 (27J Bell-Matic)…
This 27 Jewel Bell-Matic is one of the early models from 1968. From a cosmetic point of view, this one arrived in quite poor shape.
(Click pictures to enlarge)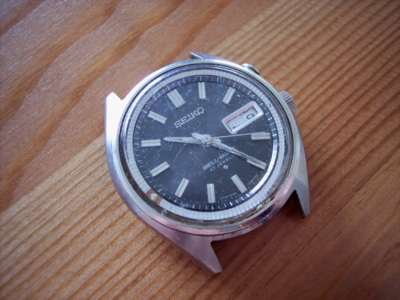 The lume on the hands and alarm pointer in particular needed some attention but luckily, the dial was still in good shape under the scratched up crystal.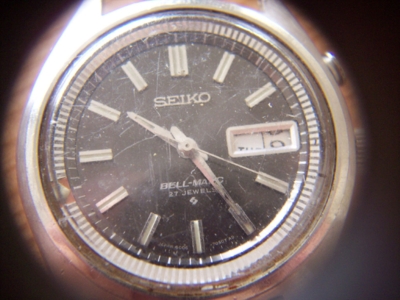 The seller said that the watch had a damaged escapement so I was prepared for a mangled hairspring, but this wasn't the case, the balance assembly was fine. However, when the watch was shaken it ran down instantly indicating a problem with the escapement somewhere. Peering into the movement quickly revealed the problem… no escape wheel, a much easier fix than battling with a damaged hairspring! Thankfully, no other parts were missing so after a thorough cleaning and an escape wheel from the parts box, the movement started right up.
I also found that the hands had been installed without the proper tools at some stage and were bent in all directions. It took quite some effort to straighten them out. Bent hands are always a problem but especially so with Bell-Matics. When the alarm triggers, the hour wheel rises, reducing the clearance between the hour and minute hands. If the hands are in poor condition (or have not been set correctly) they will touch when they pass, either stopping the watch or worse, scratching the hour hand on the underside of the minute hand.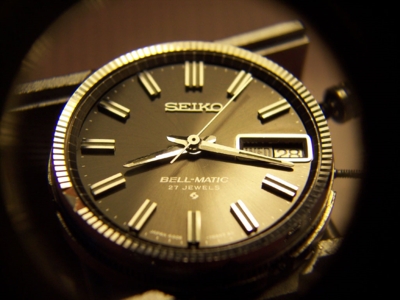 After sorting out all the cosmetic issues, I gave the case a light polish to get rid of any surface scratches and installed a new crystal. Quite a bit of work required this time to make this one right, but a nice end result.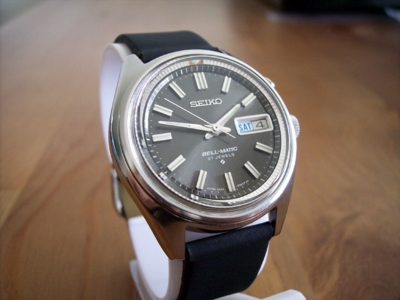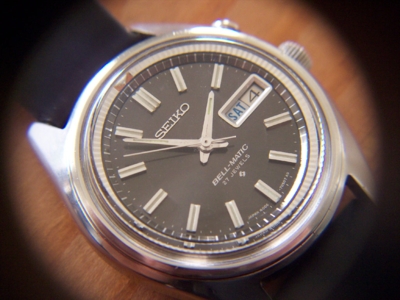 Rich.