Seiko 4006-6010 (17J Bell-Matic)…
My Bell-Matic collection is steadily growing and here's another one that I've been looking out for, this great blue dialled model from 1970.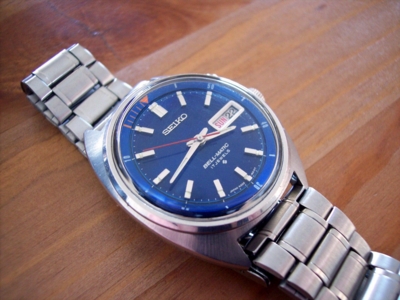 This one was running when it arrived, but was quite erratic on the timer, which gave me a good excuse to overhaul it (not that I need much of an excuse!) The second hand had been painted red at some time in its life, so I replaced it with an unpainted one to return it to its original condition.
Very little else was needed this time, the case was still in great shape, with most of the factory brushed finish still intact. So just a light crystal polish, a new strap, and it was ready to wear.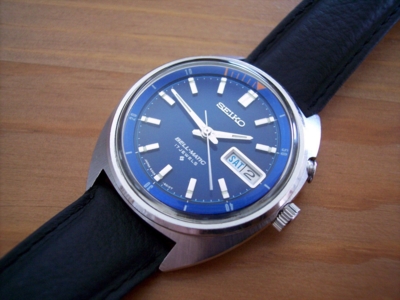 Rich.