Seiko 4006-6021 (17J Bell-Matic)…
Another 17J Bell-Matic, this time from 1975. As this watch had been sitting in a drawer for the last 18 years it was no surprise that it needed a good cleaning both inside and out.
(Click pictures to enlarge)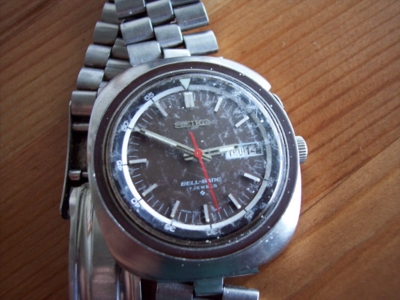 Hiding under that scuffed up crystal was a perfect dial and alarm ring. The hands were also in great shape with near perfect paint and clean original lume which is always nice to see.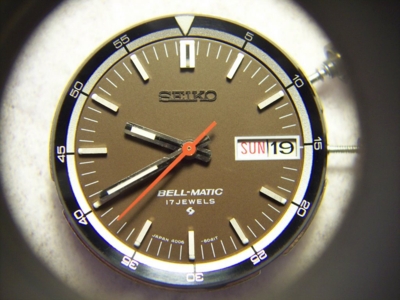 No problems mechanically on this one but I did have my first problem with aftermarket crystals. I've been using crystals from a German company (Sternkreuz) and although the profile is slightly different to genuine Seiko crystals, it hasn't really been a problem up until now.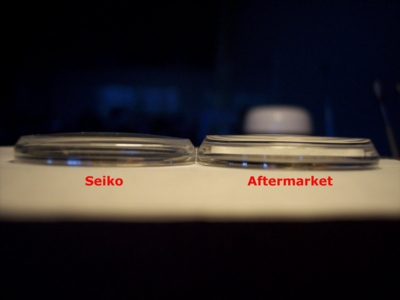 With this particular cushion shaped case, the crystal seemed to sit lower than other case styles and the different side profile trapped the alarm bezel when the case back was tightened, which stopped it from rotating. Though badly scratched, the original crystal was not cracked, so I decided to try polishing it. I couldn't get rid of every blemish without making the crystal too thin, but it cleaned up quite nicely… as did the rest of the watch.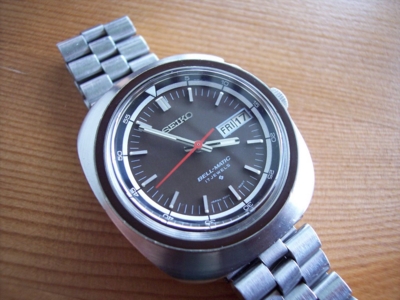 Rich.