Seiko 4006-6070 (17J Bell-Matic)…
I picked up this box of Bell-Matic spares on eBay with the intention of adding them to my parts stock.
(Click pictures to enlarge)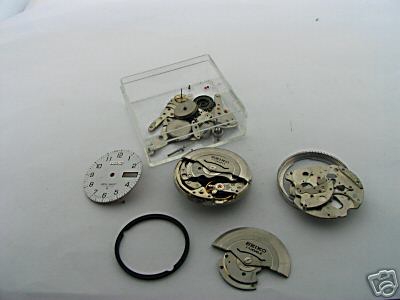 But when they arrived, the movement was 75% complete and the dial and alarm ring were in near perfect condition so I decided to resurrect the watch rather than breaking it up.
I disassembled and cleaned the partial movement to make sure everything was ok and I found it to be in very good shape overall, plus I had all the missing parts needed to get it up and running again, which was a bonus. There was no case included with the parts, so the watch has a temporary home in this cushion shaped case until I can find the correct case for it.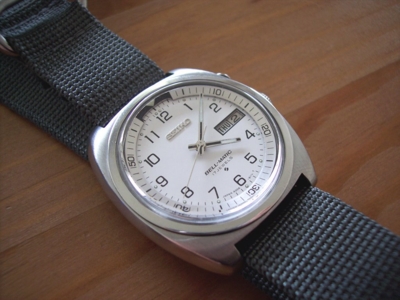 This picture shows how the watch would originally have looked.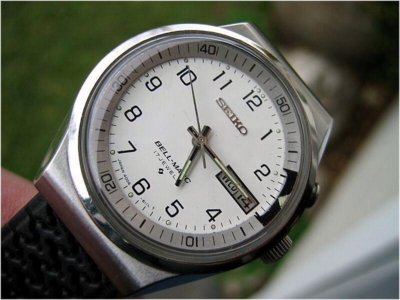 I'm sure one will turn up eventually, but even in the wrong case, it's still a nice looking watch and certainly deserves better than a close shave with the parts bin!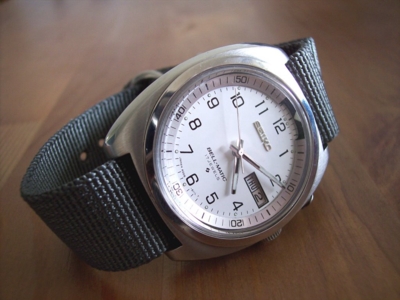 Rich.