Seiko 2202-3040 (17J Hi-Beat)…
In near perfect condition, this ladies Seiko was made in 1977. Though this one is fitted with a manual wind 2202A calibre, the automatic winding variants the 2205A and 2206A are more commonly found in ladies watches from the seventies.
(Click pictures to enlarge)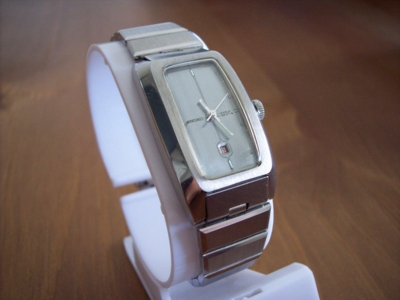 These calibres are called 'Hi-Beat' as they run at a rate of 28,800 bph (8 ticks per second), which is higher than the majority of vintage Seiko calibres which typically have beat rates between 18,000 and 21,600 bph. Theoretically, the higher the beat rate, the more accurate the watch, as the power from the mainspring is released through the going train in smaller, more controllable, increments.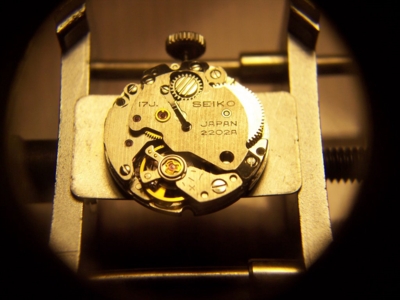 The problem with this watch was a broken mainspring and not surprisingly, being almost 30 years old, replacements are no longer available from Seiko. All was not lost though as the same part is used in all of the 22xxA calibres so finding a donor watch was pretty easy. With the replacement mainspring fitted and after a clean and oil, she sprang back into life.
There isn't much of a market for vintage Seiko ladies watches which is a shame, as this one is in great condition, in it's original box and with all bracelet links intact.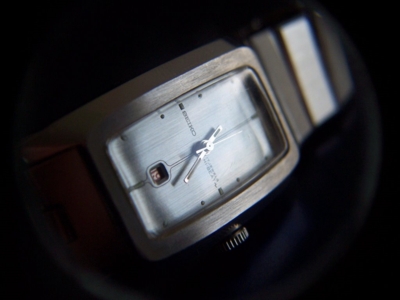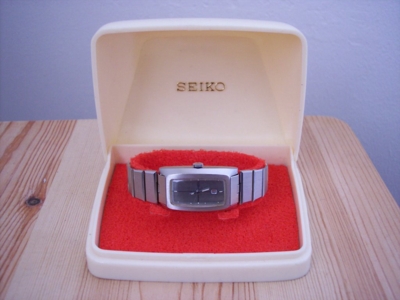 Rich.