Swiss Accurex (Standard Cal. 69)…
Another birthday gift, this time for a good friend here in Melbourne. I came across this Art Deco style Swiss Accurex in a neglected state, non-running, missing a few marcasites and with a filthy bracelet.
(Click pictures to enlarge)
Inside the watch caseback was a service mark of April '48, can it be that old? The watch was fitted with a 17 Jewel Standard cal. 69 which dates to 1962, perhaps the original movement has been replaced at some point.
I thought the bracelet was going to be a nightmare to clean but an experiment with a couple of Polident tablets (yep, the foaming denture cleaning tablets!) did the trick, the effervescent effect lifting out 80% of the old dirt… hmmm minty fresh! The rest I removed carefully with a toothpick and after a thorough rinse and polish it looked like new.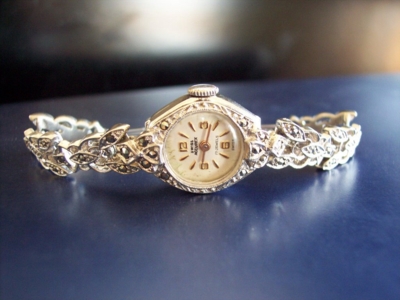 I picked up a cheap marcasite watch from eBay to replace the missing stones, cleaned and oiled the movement and polished the crystal, turning it into quite a nice gift.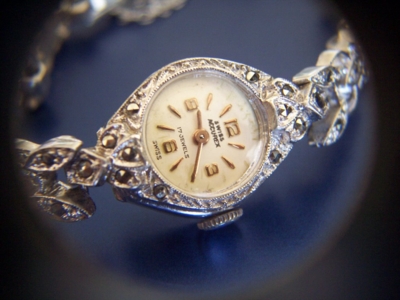 The lacquer on the dial has started to deteriorate around the edges but rather than detract from the overall appearance, in this case, I think it adds to the vintage feel.
Rich.