Lip Mach 2000 (Valjoux Cal. 7734)…
Designed in 1973, this Mach 2000 "Dark Master" chronograph became an iconic watch for the French company Lip.
(Click pictures to enlarge)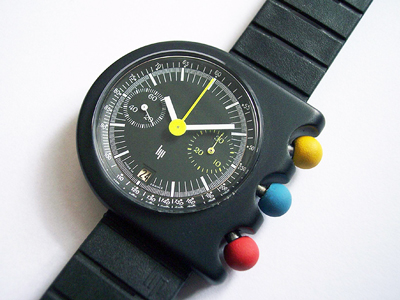 During the 1960's and 70's Lip commissioned a number of architectural, interior and graphic designers to create some of the most original wristwatches ever produced. Roger Tallon was the real stand-out from the seven designers chosen both in terms of his work for Lip and his career as a whole, during which he designed the high speed TGV train, the worlds first portable TV (the 'Teleavia'), the 8mm camera, and the Helecoidal staircase.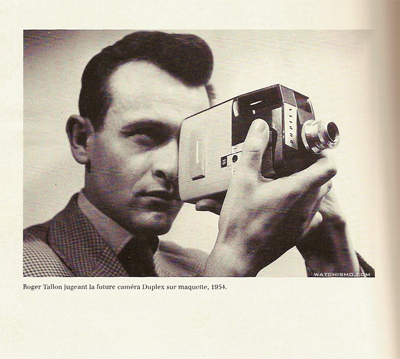 Roger designed no less than 24 different models for Lip, the most famous of which is undoubtedly the Mach 2000. With it's D-shaped asymmetric case and quirky multi-coloured pushers it quickly become a cult icon. The watch was originally fitted with a very popular 1970's chronograph calibre, the Valjoux cal. 7734.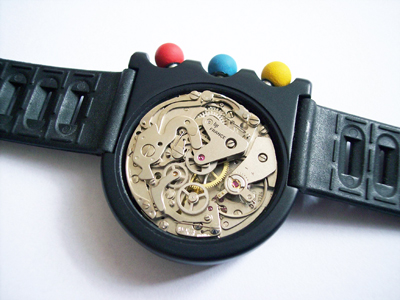 In operation it is just like any other Valjoux powered chronograph; the blue ball in the centre is the crown, used for winding and time-setting. The yellow ball/pusher is used to start and stop the chronograph, and the red ball/pusher is used to reset.
Finding these original versions in good condition can be quite hard these days. These watches came to me needing little more than cosmetic tidying up, but I couldn't miss the chance to write about them on the blog, it could be a while before another one graces the bench.
In 2008 Lip reissued the Mach 2000 along with a number of other classic models from the 1970's. As well as the original version they also released a version in silver called the "Light Master" and a version black rather than multi-coloured balls called the "Aeronef". All the new models are fitted with quartz rather than mechanical movements (too bad!), but they retain almost the same styling as the original.
The owner of the watch in this post, Henrik de Keizer, is lucky enough to own two of them, the second being this one with gold rather than coloured balls.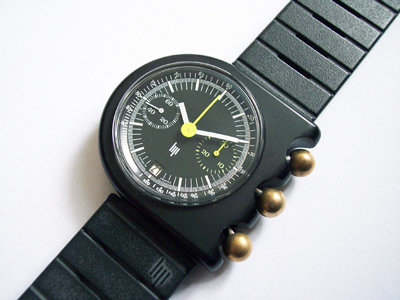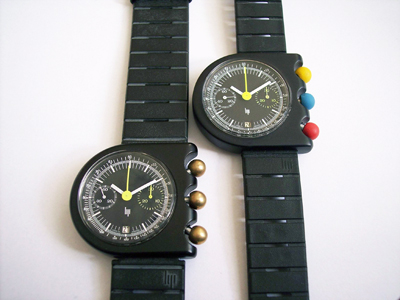 Henrik is the importer of Lip watches for Holland, for more details and to see the current Lip line-up, visit www.lip-horloges.nl.
For more information about Lip watches in general and their history, check out this page over on Watchismo.
Rich.
** Many thanks to Henrik de Keizer for letting me feature his watches on the blog. **