Seiko 7019-7350 ('5' Actus)…
Another model from the Actus range, this one a bit more, well… 'Actus-like', sporting a funky green dial, a typically 70's cushion-shaped case and a facetted crystal.
(Click pictures to enlarge)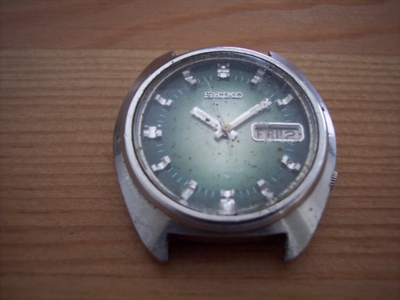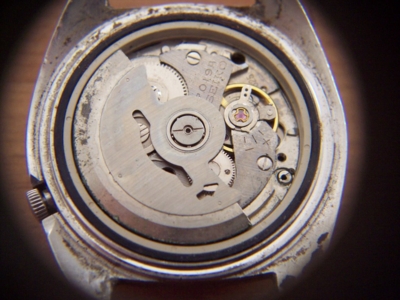 … and what a crystal!… here's a close up, how do they get this bad?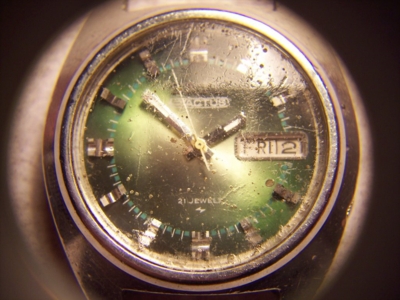 I did manage to track down a replacement but due to their rarity these days, the price of a new one is twice the value of the watch so I just fitted a plain crystal for the time being. If I come across a facetted crystal someday for sensible money then I'll replace it.
Even with the plain crystal, the results aren't too bad, the case still needs a little work, but the dial and hands are in mint condition and the movement cleaned up a treat.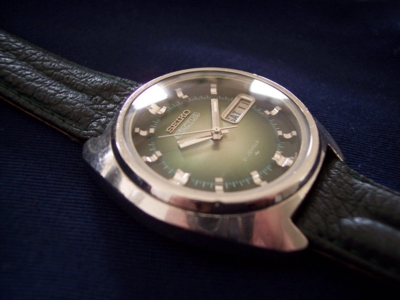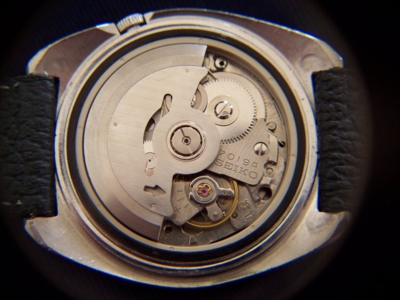 Rich.