Seiko 4006-7001 (17J Bell-Matic)…
Time to increase the complexity again, this time adding a mechanical alarm mechanism. The Bell-Matic watches were only made between 1967-77, this one being an example from 1970. They were available in 17J, 21J and 27J variations, this one being the most common 17J version. The 27J version is slightly more rare and the 21J version is seldom seen. I'm planning to do a comparison of the different jewel positions in a future post.
(Click pictures to enlarge)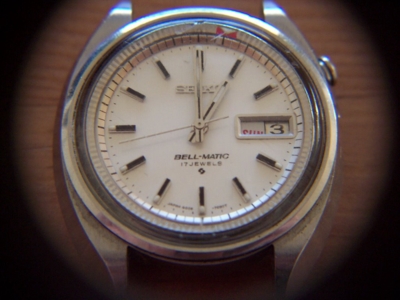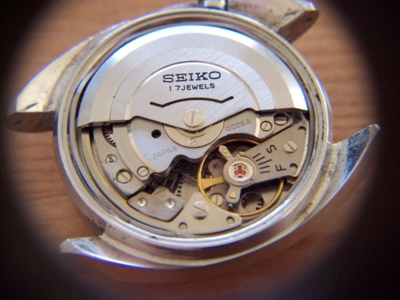 It arrived in reasonable cosmetic condition but not running as the hairspring was damaged… another hidden challenge!
In terms of technicality, this movement has its fair share, it's certainly more complicated than the chronograph movement I tackled last month. Check out the keyless works… very well designed.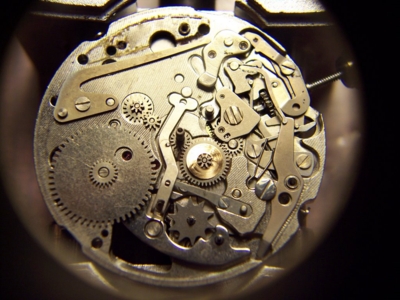 So after a full service and re-rounding the hairspring, I relumed the hands and refinished the case, here's the results…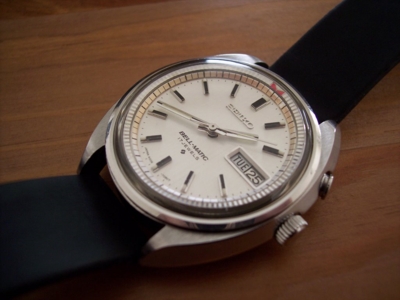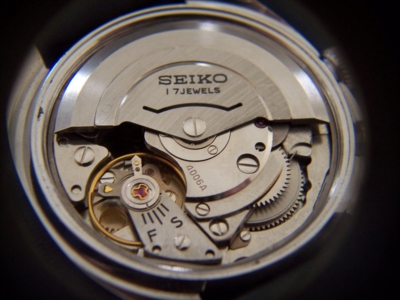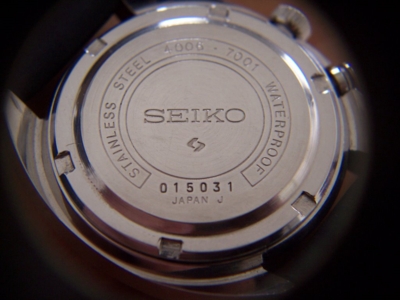 As you may have spotted, the lacquer on the minute ring has discoloured over the years. I could probably use some kind of solvent to remove it but at the risk of also removing the minute markers. I decided to leave it for the time being as it isn't really noticable in daily wear.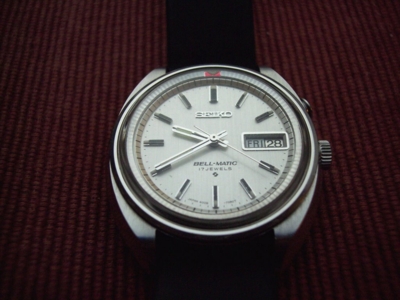 I really enjoyed repairing this one and I'll certainly be on the look out for more. As they are quite collectible these days many of the ones on eBay are just cobbled together for profit, so you have to be careful.
Rich.