Seiko 7005-8062…
Another local find, this time a large cased 'diver-style' dress watch from 1973, fitted with a 7005A movement. Under the cracked crystal and all the dirt, it looked good.
(Click pictures to enlarge)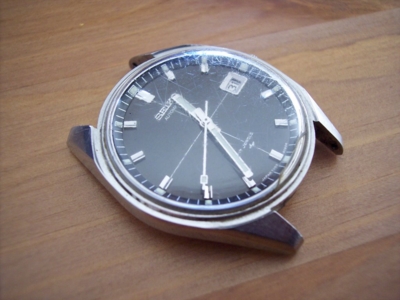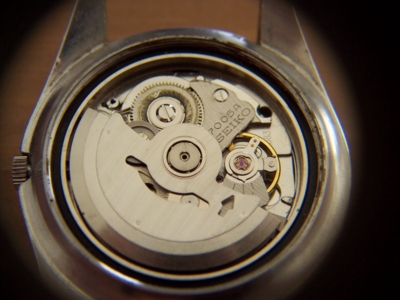 The 7005 movement is one of my favourites, it's an exercise in simple but effective design. As it's a date only caliber, the keyless works can be cut down to only 5 parts. The watch had obviously been sitting around for some time, notice the old congealed oil that had gathered under the calendar ring, a sign of previous over-oiling.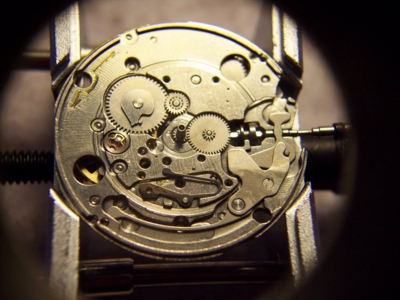 When cleaned and oiled, the movement was like new.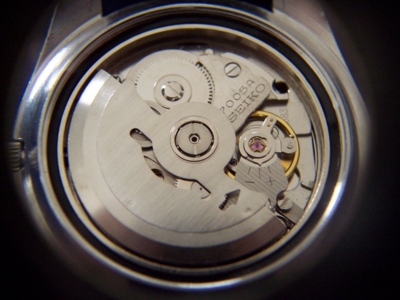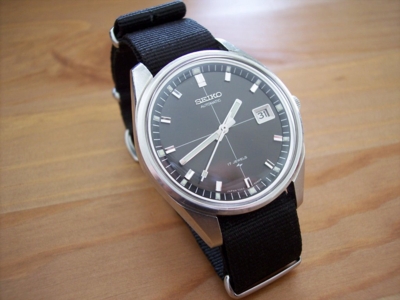 All finished up, it's a great looking watch.
Rich.